Seeking for SYNTHETIC PROTEIN OR NUTRIENT SUPPORTING FAST BACTERIAL GROWTH
Anonymous Organization

From European Union
Responsive
Project Size Range :

Strategic project backed by large scale funding €
Desired outcome
We are looking for a synthetic protein (or other suitable nutrient), or a mix of them, supporting fast growth of difficult bacteria meanwhile mitigating overgrowth of less demanding ones. The goal is to replace in our product and processes the proteins currently used, which are of vegetable origin.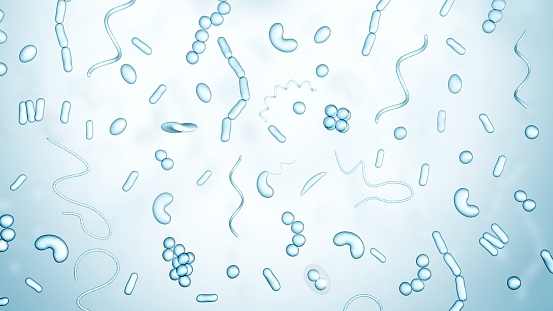 Details of the Innovation Need
Description
Certain protein/nutrients support growth of fastidious and difficult bacteria (as supplement that usually are used to produce the media petri dish). The potential prospect is to identify the correct mix of protein that can be used to maintain the viability of specific group of microorganisms. Since the Components/substance cannot be an enrichment growth supplement, that's why we are looking for material with natural or chemical synthesis origin, because it need to guarantee the same bacterial/microbial charge recovered from a patience.
We are looking for the best mix of synthetic origin protein/nutrients able to support the viability of difficult bacteria without overgrowing less demanding bacteria.
Requirements
The material or blend shall be of synthetic origin and be stable for 24 months in dehydrated status . It must be :
–– Resistant to gamma, X and beta rays • Stable at temperatures between -20°C and 70°C
Soluble in water
Highly resistant to humidity (RH: 60-80%) when in dry status (powder)
Non-oxidizing when in contact with O2 and/or under sun light
Safe, biocompatible and non-toxic to microorganisms of interest in the clinical, environmental and veterinary field
Be light color and keep such characteristic at different statuses • Low/moderate cost
Discarded solutions
Soy derivatives;
Derivatives of pancreatic extracts;
Triptose
Triptone
They have been discarded for two main reasons :
The component does not guarantee the microbial maintenance in aqueous solution while allow the enrichment: it cannot be a part of our search.
The use of those products/substances have a high negative impact on final product: if the components listed above are used, the color of final product could be not acceptable on the market for specific application.
Possible solution areas
We don't have a preferred protein or other substances. We are looking for any kind of substance/material ( chemical or natural substance) that can support the maintenance of clinical microbial flora. NO enrichment
Related Keywords
Biological Sciences
Medicine, Human Health
Biology / Biotechnology
Biochemistry / Biophysics Technology
Cellular and Molecular Biology Technology
In vitro Testing, Trials Technology
Microbiology Technology
Enzyme Technology
Synthetic Biology
Protein Engineering
Genome Research
Infectious Diseases
About Us
Manufacturer of IVD products.
About Innovation Needs
Innovation Needs on Innoget are directly posted and managed by its members as well as evaluation of proposals. Innoget is the trusted open innovation and science network aimed at directly connect industry needs with professionals online.