Desired outcome
We are seeking a solution that automates and improves the productivity of the maintenance and repair damage assessment and repair verification process. The proposed solution should provide the following features:

• Automated recognition, labelling of survey results (images, reports etc.)
• Automated classification of damage
• Automated recommendation for type of repair
• Automated smart suggestion regarding repair location
• Automated smart decision on optimized repositioning of repaired equipment
• Note that the images of existing damage components of the containers will be available to the solution provider for training.

Stakeholders

• Ship owner
• Depots
• Damage surveyor
• Equipment Owner
• Repair company/depot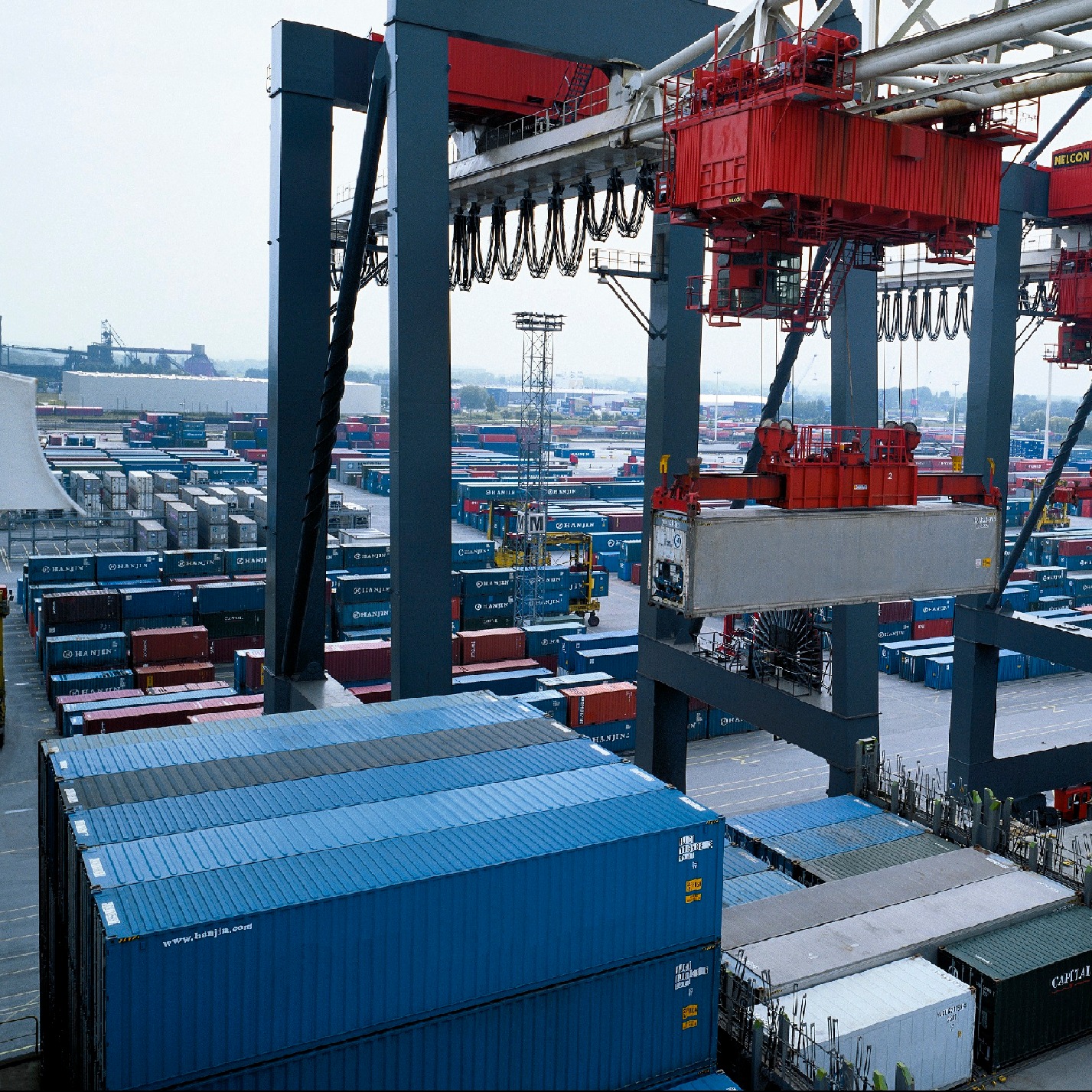 Background
PIL Maintenance and Repair (MNR) department is responsible for the maintenance and repair of containers.
This includes vetting all repair recommendations submitted to PIL.
These repair recommendations are done by third party quantity surveyors who inspect PIL's containers upon their arrival at any port.
If the surveyor discovers any damage that he deems as requiring a repair, he submits a repair recommendation to PIL with below
Container number

List of damaged components

List of recommend repair actions

Images taken of the container
Requirements
Problem #1
Using the images uploaded for each recommendation, a PIL staff has to verify that:
The container number tallies

Each damaged component listed can be found in the images

The recommended repair for each damaged component is reasonable given the extent of the damage detailed by the images
The images uploaded are not labelled to suggest which damage component it captures, and the PIL staff has to manually comb through all the images submitted for each repair recommendations to manually verify all the above pointers.
Problem #2
The next step in the container repair process after the container has been verified to require the specific repair job is to decide whether to repair the container locally or to reposition it overseas for a cheaper or higher quality repair.
The factors affecting the decision include:
Type of the container needing repair

Shipping schedule

Availability of the type of repair and the difference in cost of repair in the different ports.

Agreement rates of terminal cost of the port.
The team either sacrifices a huge amount of time to read through the details of the tariffs or to decide based on past experiences, which may not always provide the best course of action for the particular repair case.
Pain Points
A lot of manual and redundant work involved

Repetitive and unproductive work done by MNR staff

Lack of a streamlined process

Dependency on personnel due to the required experience in the verification process
Trade and Connectivity Challenge 2020
The present Innovation Call is part of theTrade and Connectivity Challenge 2020 co-organised by Enterprise Singapore along with IPI Singapore.
Singapore's position as a strategic trade hub is backed by its strong regional networks and connectivity. In recent years, Singapore has also transformed into a hub for innovation activity.
The Trade and Connectivity Challenge (TCC) leverages Singapore's vibrant ecosystem of global trade, connectivity and innovation as a call for solutions to drive partnerships in the aviation, maritime, land mobility, logistics, and trade sectors. Now, in its second year, TCC 2020 continues to provide opportunities for startups and SMEs to co-innovate, deploy, and adopt innovative solutions.
Enterprise Singapore, together with IPI, invites you to showcase your innovative solutions in growth areas, such as big data analysis, Internet of Things and sustainability post-COVID19.
Related keywords
Electronics, IT and Telecomms
Automation, Robotics Control Systems
Information Processing, Information System, Workflow Management
Artificial Intelligence (AI)
Internet of Things
Applications for Transport and Logistics
Process control and logistics
Process automation
Logistics
Artificial intelligence applications for cars and transport
Sensors & Wireless products
Data Communications
Big data management
Artificial intelligence related software
Industrial Automation
Other industrial automation
container
About Innoget
Small and Medium Enterprise from European Union
Innoget
Innoget is the awarded open innovation network for technology transfer and technology scouting.

Trusted by thousands of institutions and professionals in 180+ countries, Innoget provides a state-of-the-art platform to market your technologies, find innovation, research and funding partners, and speed up your innovation projects by connecting with verified innovators and researchers from world-class organizations.

Our smart matchmaking algorithm simplifies the initial connection for successful partnerships between companies, research centers, startups, investors and science, and technology parks, facilitating the identification of potential stakeholders, increasing the engagement received and initiating more interactions to drive innovation.

Get started now with a free account!
Technology Calls on Innoget are directly posted and managed by its members as well as evaluation of proposals.
Innoget is the trusted open innovation and science network aimed at directly connect industry needs with professionals online.
FAQs
The average response rate for this user is 1 week
The posting company will directly contact you to open up discussions about your proposal and collaboration opportunities.
You will also be notified and receive feedback from the posting company. You can always transform your proposal into a Technology Offer and post it to other members at no cost.