Desired outcome
PepsiCo is seeking novel bottle and/or bottle closure sanitation methods that reduce or eliminate the use of chemicals and/or water in the sanitation process.

It is very important to sanitize packaging containing beverages intended for human consumption. Failure to adequately sanitize bottles and bottle closures to remove bacteria, viruses, molds, yeasts, and spores may have serious consequences with respect to product quality and safety, potentially leading to negative customer reactions or even product recall.

Peracetic acid (PAA) is a commonly employed and highly effective sanitizer, particularly when used in conjunction with hydrogen peroxide. However, PAA sanitation processes involve a significant amount of water throughout the process including dilution, water rinsing of packaging post-treatment and chemical disposal. Globally, trillions of gallons of beverages are bottled each year. While preserved carbonated soft drinks (CSDs) are the traditional leader in market share, other drinks such as bottled water, juices, non-preserved CSDs, and ready-to-drink teas and coffees are gaining in share. New inventions are needed to ensure that these drinks remain safe, while reducing unnecessary chemical and/or water consumption during production. Proposed solutions should achieve the following objectives:

•Reduce or eliminate the amount of water used in bottle and/or bottle closure sanitation processes; and/or
•Reduce or eliminate the use of chemicals in bottle and/or bottle closure sanitation processes.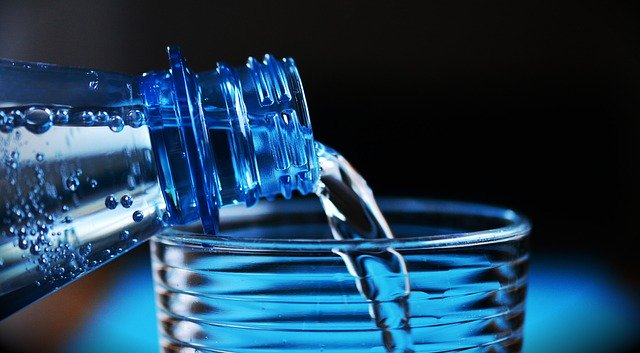 Key Success Criteria
Must-Haves
Safety measures to protect personnel from any physical, chemical, and/or radiological hazards. Any chemical exposure must fall below OSHA permissible exposure limits.
Any chemical must be EPA-listed as acceptable for use in cleaning, sanitation, or disinfection, or generally recognized as safe (GRAS) by the FDA. In addition, any chemical residue must be below levels deemed safe by the FDA or EPA. New chemicals or formulations that do not meet these criteria will not be considered.
Any chemical effluent must meet EPA and local government disposal or discharge regulations.
Process must be compatible with PET, rPET, and HDPE plastics and must not result in any package deformation or decomposition.
Process must not leave any residues that could affect product taste or odor.
Process must be able to run continuously for an extended period of time at line speeds typical of commercial beverage fillers (100-1,000 packages per minute) without performance losses.
Process variables must be measurable, controllable, and yield consistent microbial reduction
PepsiCo is looking to perform proof of concept testing and purchase pilot and/or commercial scale systems that can be integrated or retrofitted into existing beverage fillers.
Nice-to-Haves
Completely eliminates or significantly minimizes water usage in sanitation process.
Completely eliminates or significantly minimizes chemical usage in sanitation process.
Minimizes utility (steam, cooling water, electricity, etc.) usage
Is capable of sanitizing multiple package sizes, shapes, and complex geometries.
Is capable of repurposing existing package sanitation system hardware on legacy equipment OR is capable of being retrofitted on legacy equipment
Partnered with beverage filler OEM
Preferred Collaboration Types
To be advised.
Related keywords
Industrial manufacturing, Material and Transport Technologies
Packaging / Handling
Chemical Technology and Engineering
Agro chemicals
Agrofood Industry
Technologies for the food industry
Drink Technology
Food Packaging / Handling
Food Processing
Food Technology
Food quality and safety
Safe production methods
Protecting Man and Environment
Environment
Ecology
Environmental Engineering / Technology
Clean Production / Green Technologies
Life Cycle Assessment
Water Management
Water Resources Management
Consumer related
Food and Beverages
Soft drinks and bottling plants
Chemicals and Materials
sanitation methods
About PepsiCo
Large Enterprise from United States
PepsiCo
PepsiCo is one of the world's leading food and beverage companies with a collection of global brands including Pepsi and Quaker, Gatorade and Tropicana, Frito-Lay and beyond. Our broad range of more than 3,000 delicious products offer consumers convenient, nutritious and affordable options in more than 200 countries and territories around the world. We generated more than $64 billion in net revenue in 2018, driven by a complementary food and beverage portfolio that includes 22 brands that generate more than $1 billion each in estimated annual retail sales.

PepsiCo External Innovation is an upstream, externally facing, department within PepsiCo R&D. We actively scout for, identify and develop strategic partnerships with external collaborators. Our goal is to locate key external insights, business models and technical unlocks and new capabilities that, when partnered with PepsiCo's robust internal R&D expertise, will yield disruptive innovation in our core products and/or new and emerging products. We are currently exploring novel technology spaces that can dramatically impact our portfolio of foods and beverages. We are interested in improving all facets of our supply chain—from raw material inputs all the way to the consumer consumption—and identifying global efficiencies in areas including crop science, ingredients, processing, packaging, equipment, distribution/fleet, retail and e-commerce. We are also committed to sustainability for our planet and our communities.
Technology Calls on Innoget are directly posted and managed by its members as well as evaluation of proposals.
Innoget is the trusted open innovation and science network aimed at directly connect industry needs with professionals online.
FAQs
The average response rate for this user is 4 weeks
The posting company will directly contact you to open up discussions about your proposal and collaboration opportunities.
You will also be notified and receive feedback from the posting company. You can always transform your proposal into a Technology Offer and post it to other members at no cost.