Desired outcome
As a participant of the upcoming symposium "2nd GCCIR Matchmaking Symposium" organized by Innoget and GCCIR next November 25th, 2019 in Barcelona (Spain), the company Hermay Labs Corp. is seeking European partners to meet at the Barcelona event to develop a joint collaboration project.

Hermay Labs Corp. is specifically interested in European partners with expertise in biology, drug discovery and cosmetics. Further details are described below.

In case you are interested in meeting Hermay Labs Corp. in Barcelona to discuss a potential collaboration, please register for free to the symposium clicking the "Register to the symposium" button above.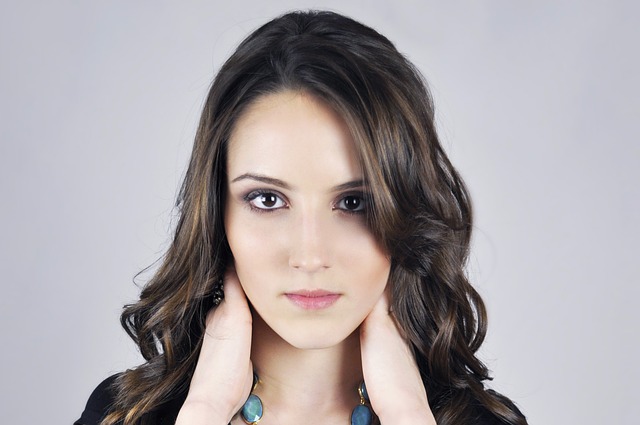 Details of the Technology Call
Hermay Labs Corp. is a high-tech research organization dedicated to conducting high quality research and development. The company has developed a range of tyrosinase-targeted agents that offer potential cosmetic modulation of skin depigmentation and chemotherapy of advanced melanoma. Skin pigmentation control and melanoma chemotherapy are serious goals for people in all walks of life.
Cosmetically affected individuals suffering from exposure to occupational or recreational exposure sunlight including sun tanning; or experiencing drug-induced hyperpigmentation, look to the cosmetic industry for help. Similarly, the lack and ineffectiveness of melanoma-targeted drugs leave chemotherapy as a last attempt for advanced-stage melanoma treatment.
Therefore, Hermay Labs Corp. has developed a series of compounds that represent a new opportunity to interrupt skin hyperpigmentation and modulate melanoma growth at a major biomolecular level.
The objective of this matchmaking trip is to find partners that will help the company with its Melanoma project. Hermay Labs Corp. has developed a group of lead compounds and is looking for partners who can help test the in vitro activities of these compounds and then conduct further optimization.
Preferences / Requirements for Potential European Partner(s)
The following are the important aspects Hermay Labs Corp. is looking for in a European partner:
The ideal partner may be a biologically oriented company interested in new drug discovery and development.
Companies interested in new cosmetic products are also potential partners.
The company is also interested in partnering with companies who are looking to develop environmental protection and/or environmentally friendly products.
Biological testing and formulation experience are two major assets the company is looking for in its search for partners.
Related keywords
Applications for Health
Pharmaceutics
Care, Hygiene, Beauty, Cosmetics
Biological Sciences
Medicine, Human Health
Gene - DNA Therapy
Pharmaceutical Products / Drugs
Biology / Biotechnology
Cellular and Molecular Biology Technology
Genome Research
Micro- and Nanotechnology related to Biological sciences
Protecting Man and Environment
Environment
Clean Production / Green Technologies
Medical/health
Genetic Engineering / Molecular Biology
Cellular and Molecular Biology Market
Other Medical/Health Related
Pharmaceuticals/fine chemicals
Consumer related
Health and beautty aids, Cosmetics
drug discovery
skincare
About German-Canadian Centre for Innovation and Research (GCCIR)
Economic Promotion Agency from Canada
German-Canadian Centre for Innovation and Research (GCCIR)
The German-Canadian Centre for Innovation and Research (GCCIR) is a multilateral initiative for the development of German-Canadian, and more broadly European-Canadian, research and business relations. It is based in Edmonton, Alberta and is located in the TEC Edmonton Business Incubator. The Centre provides support for the exchange of information, development of networks, and the establishment and cultivation of collaborative partnerships in academia, business, and industry.

The GCCIR, along with Innoget, is the co-organizer of the GCCIR Matchmaking Symposium in Barcelona, to be held on November 19, 2018 in Barcelona (Spain). With the support of the Centre for the Development of Industrial Technology (CDTI) and ACCIÓ, the Agency for Business Competitiveness of Catalonia, the symposium is a unique opportunity for all Spanish organizations to connect with Albertan partners to jointly develop R&D projects eligible to receive funding under the Alberta-Europe Technology Collaboration Fund as well as other funding programs to be presented during the event.

From the Alberta side, roughly 15 to 20 Albertan SMEs (small-to-medium sized enterprises) will participate in the symposium for the purpose of meeting potential R&D partners based in Spain. Furthermore, during the event, the German-Canadian Centre for Research (GCCIR), the Centre for the Development of Industrial Technology (CDTI) and ACCIÓ will present the available funding programs that both Spanish and Albertan partners could apply to fund the resulting projects related to the industrial sectors below:

Nanotechnology // Geospatial // Drones // Cleantech // Health and e-Health // ICT // IOT // Materials // Energy
Technology Calls on Innoget are directly posted and managed by its members as well as evaluation of proposals.
Innoget is the trusted open innovation and science network aimed at directly connect industry needs with professionals online.
FAQs
The average response rate for this user is 4 weeks
The posting company will directly contact you to open up discussions about your proposal and collaboration opportunities.
You will also be notified and receive feedback from the posting company. You can always transform your proposal into a Technology Offer and post it to other members at no cost.