Desired outcome
As a participant of the upcoming symposium "2nd GCCIR Matchmaking Symposium" organized by Innoget and GCCIR next November 25th, 2019 in Barcelona (Spain), the company Excir Works is seeking European partners to meet at the Barcelona event to develop a joint collaboration project.

Excir Works is specifically interested in European partners with existing operations related to precious metal refining, mining, or chemical development in gold, platinum and palladium. Further details are described below.

In case you are interested in meeting Excir Works in Barcelona to discuss a potential collaboration, please register for free to the symposium clicking the "Register to the symposium" button above.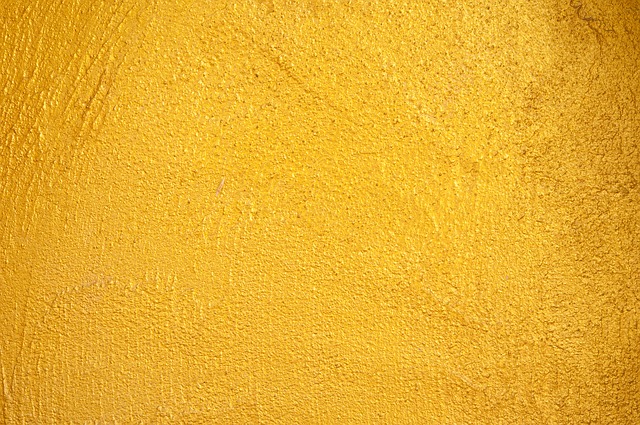 Details of the Technology Call
Excir Works has created a revolutionary technology aimed at recovering precious metals (gold, platinum, palladium) from industry applications like electronic waste, spent catalysts, mining, refining and pharmaceuticals.
Excir's technology is a powerful tool for isolating precious metals from a wide variety of sources in a fashion that is both economical, environmentally friendly and scalable. The technology can be used almost anywhere without regulatory issue, can fulfill nearly any required throughput, and can be configured to work with waste streams including e-waste, spent catalytic converters, and non-waste streams including mining aggregates, Dore, and recycled jewelry.
The technology is highly efficient, easily scalable, portable, and less expensive than existing methods of metal recovery and refining. As has already been established for e-waste, the Excir technology is capable of isolating more than 99% of available gold from surface.
The Excir system exploits a mild chemical process that selectively and rapidly dissolves more than 99% of exposed gold from electronic waste in seconds. Once in solution it can be precipitated out to produce fine grain gold powder of greater than 99,99% purity. The solvent mixture is very mild and eco-friendly and can itself be recycled and used multiple times – 200 liters of solution can treat 5 tones of e-waste and can be reused several times thereafter. Importantly, unlike some existing methods of precious metal extraction, the Excir technology does not use cyanide, arsenic, or mercury –highly toxic substances associated with serious and difficult handling requirements and regulatory issue.
The Excir technology can also be used in almost any physical or geographic application and has nearly limitless scalability. It is currently the most advanced precious metal extraction technology ever devised.
Therefore, Excir is looking for a European partner to help commercialize its refinery technology of precious metals through collaborative research and development, whether the source of the feedstock is e-waste, or un-refined precious metals.
A project where Excir and a collaborative partner could implement a functioning scaled refinery, along with the required process mapping and industry design input would be an ideal situation.
Additionally, if there is not a partner that has refining experience, the company would want to meet with companies who develop the chemicals used in the mining of precious metals, or meet with companies who are mining the materials themselves. Excir is also interested in companies that use precious metal conductive powders, since its process produces highly sought-after grain size and purity.
Preferences / Requirements for Potential European Partner(s)
The following are the important aspects Excir Works is looking for in a European partner:
A partner who has existing operations related to precious metal refining, mining or chemical development in gold, platinum, and palladium.
The partner needs to have intimate knowledge of the current state of the art for precious metal mining, refining, and chemicals used, including equipment design, process mapping, workflows, and purity analysis certification capabilities.
The partner must be willing to help bring new technology to market through a commercialization approach, which includes Research and Development to overcome challenges that could be met along the way.
Related keywords
Industrial Technologies
Clean Industrial Technologies
Chemical Technology and Engineering
Organic Substances
Special chemicals, intermediates
Mining Technologies
Mining and extraction
Biological Sciences
Protecting Man and Environment
Environment
Ecology
Environmental Engineering / Technology
Climate Change mitigation
Clean Production / Green Technologies
Life Cycle Assessment
Landfill mining
Rare Earths Metals Treatment
Industrial Products
Chemicals and Materials
Mining (non-energy related)
About German-Canadian Centre for Innovation and Research (GCCIR)
Economic Promotion Agency from Canada
German-Canadian Centre for Innovation and Research (GCCIR)
The German-Canadian Centre for Innovation and Research (GCCIR) is a multilateral initiative for the development of German-Canadian, and more broadly European-Canadian, research and business relations. It is based in Edmonton, Alberta and is located in the TEC Edmonton Business Incubator. The Centre provides support for the exchange of information, development of networks, and the establishment and cultivation of collaborative partnerships in academia, business, and industry.

The GCCIR, along with Innoget, is the co-organizer of the GCCIR Matchmaking Symposium in Barcelona, to be held on November 19, 2018 in Barcelona (Spain). With the support of the Centre for the Development of Industrial Technology (CDTI) and ACCIÓ, the Agency for Business Competitiveness of Catalonia, the symposium is a unique opportunity for all Spanish organizations to connect with Albertan partners to jointly develop R&D projects eligible to receive funding under the Alberta-Europe Technology Collaboration Fund as well as other funding programs to be presented during the event.

From the Alberta side, roughly 15 to 20 Albertan SMEs (small-to-medium sized enterprises) will participate in the symposium for the purpose of meeting potential R&D partners based in Spain. Furthermore, during the event, the German-Canadian Centre for Research (GCCIR), the Centre for the Development of Industrial Technology (CDTI) and ACCIÓ will present the available funding programs that both Spanish and Albertan partners could apply to fund the resulting projects related to the industrial sectors below:

Nanotechnology // Geospatial // Drones // Cleantech // Health and e-Health // ICT // IOT // Materials // Energy
Technology Calls on Innoget are directly posted and managed by its members as well as evaluation of proposals.
Innoget is the trusted open innovation and science network aimed at directly connect industry needs with professionals online.
FAQs
The average response rate for this user is 4 weeks
The posting company will directly contact you to open up discussions about your proposal and collaboration opportunities.
You will also be notified and receive feedback from the posting company. You can always transform your proposal into a Technology Offer and post it to other members at no cost.