Desired outcome
The proposal should contain chemically identical alternatives to the specified emollients (see attached document) from a renewable feedstock. The physical properties of these emollients are highly desired for the end-use applications, therefore alternatives should be comparable with regards to physical properties.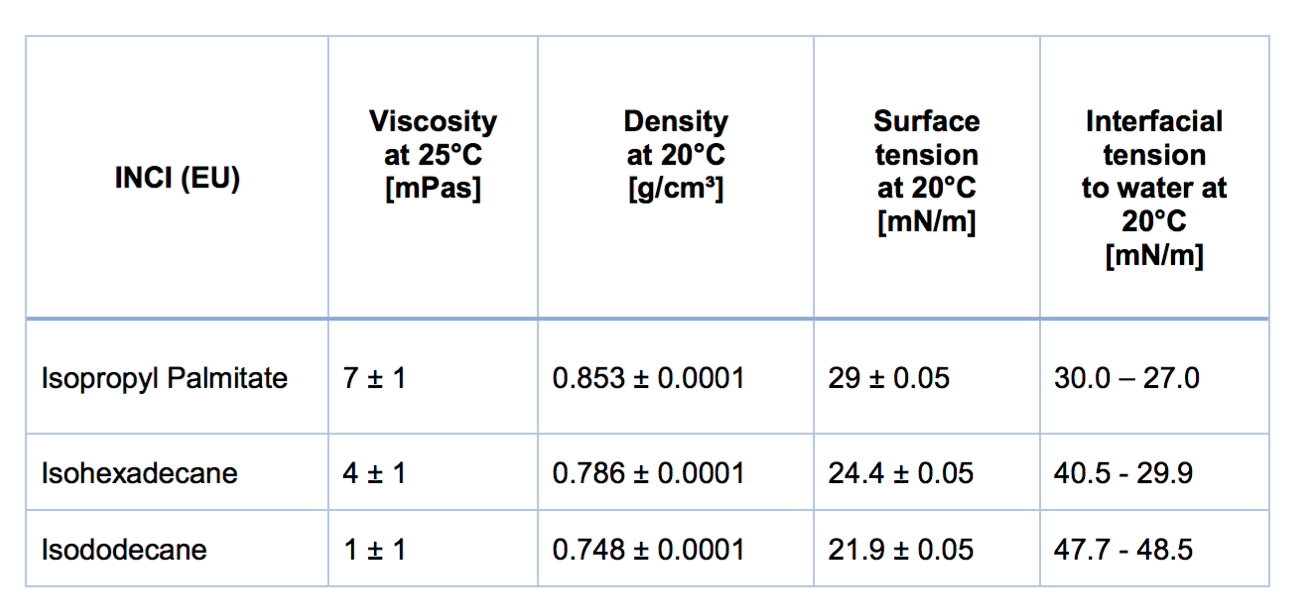 Details of the Technology Call
Measurement conditions:
Viscosity: measured by a rheometer with a 40 mm cone plate and 2° cone angle
Density: measured on a DMA 4500 with a flexural resonator and viscosity correction for viscosity<700 mPas
Surface and interfacial tension: measured with a Krüss K100 tensiometer, ring method, radius: 9.545 mm, wire diameter 0.37 mm, immersion depth 3.00 mm

These are the key physical parameters that is used to short-list possible candidates, however further development tests are required to determine compatibility with the respective formulas and sensory aspects.
Discarted solutions
Mineral oils
Hybrids such as iso-propyl esters with the iso-alcohol petrochemical derived
Oils with a strong odour and colour
Genetically modified feed
Oils containing traces of mineraol oil derived compounds such as mineral oil saturated hydrocarbon (MOSH) and mineral oil aromatic hydrocarbon (MOAH)
Attached documents
Related keywords
Industrial manufacturing, Material and Transport Technologies
Industrial Technologies
Biological Sciences
Agriculture and Marine Resources
Agrofood Industry
Genetic Engineering / Molecular Biology
Consumer related
Industrial Products
Other
emollients
About Us
Large Enterprise from Germany
Organization from Germany
We are a FMCG company with global and multinational brands. Our business is highly R&D driven. We sell our products worldwide and target considerable market sizes with our innovations.
Technology Calls on Innoget are directly posted and managed by its members as well as evaluation of proposals.
Innoget is the trusted open innovation and science network aimed at directly connect industry needs with professionals online.
FAQs
The average response rate for this user is 4 weeks
The posting company will directly contact you to open up discussions about your proposal and collaboration opportunities.
You will also be notified and receive feedback from the posting company. You can always transform your proposal into a Technology Offer and post it to other members at no cost.