Desired outcome
We are seeking oils from a renewable feedstock to improve the renewable carbon content based on the current raw material portfolio. Six oils (and the mixture at equal ratios) are of particular interest whose physical properties infers significant attributes to the final application.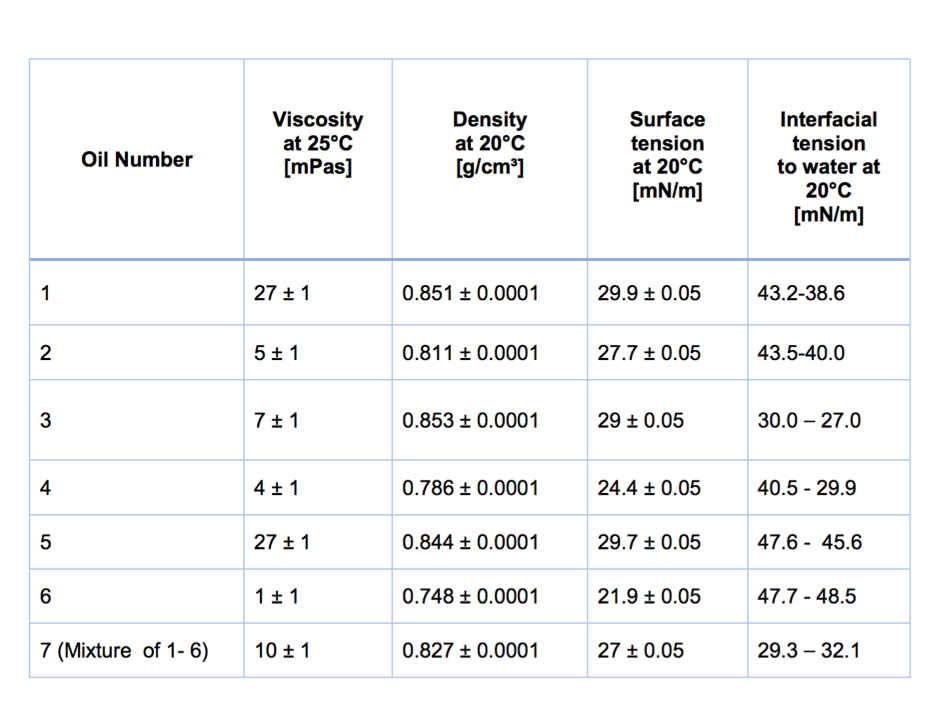 Details of the Technology Call
The complete list of oils can be found in the attached documents, with the following criteria applicable for alternate options:
the alternative may be a 1:1 replacement of individual oils or a replacement ot 2 to 3 oils which have similar physical properties to one another
the feedstock should be renewable
the alternative/s should be available on an industrial scale up to 1000 t/year. If such volumes are not available immediately, the intention to scale up to such volumes should be proven
oils from natural origins are prone to oxidation, stability of >2 years is desired. Disclosure of the antioxidant combination used as stabilizers is preffered, excluding the use of BHT as a stabilizer
Waste as a feedstock: this presents an optional approach to sourcing material from alternative feedstocks. The transformation of agricultural residues (harvesting and processing waste), non-food seed oils and energy crops to hydrocarbons could be viable long-term options worth exploring and the derivatives thereof.
synthetic oils produced via the transformation of carbon dioxide into hydricarbons is also highly relevant.
Discarted solutions
The following options are excluded from the scope of this project:
Mineral Oil
Hybrids such as iso-propyl esters with the iso-alcohol derived from petrochemical sources.
Natural derived oils with traces of mineral oil saturated hydrocarbons (MOSH) and mineral oil aromatic hydrocarbons (MOAH).
Oils with a strong odour and colour
Oils derived from genetically modified feedstock
Attached documents
Related keywords
Industrial Technologies
Care, Hygiene, Beauty, Cosmetics
Physical Sciences and Exact Sciences
Biological Sciences
Agriculture and Marine Resources
Agrofood Industry
Energy Market
Consumer related
Health and beautty aids, Cosmetics
Industrial Products
lipids
About Us
Large Enterprise from Germany
Organization from Germany
We are a FMCG company with global and multinational brands. Our business is highly R&D driven. We sell our products worldwide and target considerable market sizes with our innovations.
Technology Calls on Innoget are directly posted and managed by its members as well as evaluation of proposals.
Innoget is the trusted open innovation and science network aimed at directly connect industry needs with professionals online.
FAQs
The average response rate for this user is 4 weeks
The posting company will directly contact you to open up discussions about your proposal and collaboration opportunities.
You will also be notified and receive feedback from the posting company. You can always transform your proposal into a Technology Offer and post it to other members at no cost.