Desired outcome
As a participant of the upcoming symposium "2nd GCCIR Matchmaking Symposium" organized by Innoget and GCCIR next November 25th, 2019 in Barcelona (Spain), the company SPLICE Software is seeking European partners to meet at the Barcelona event to develop a joint collaboration project.

SPLICE is specifically interested in European partners with expertise in Artificial Intelligence to develop a voice-based virtual solution for enterprise communications. Further details about the desired SynthIA™ solution are described below.

In case you are interested in meeting SPLICE in Barcelona to discuss a potential collaboration, please register for free to the symposium clicking the "Register to the symposium" button above.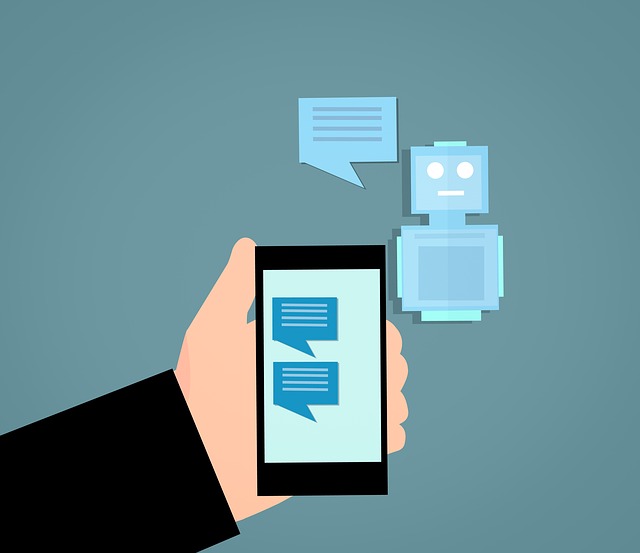 Details of the Technology Call
SPLICE Software is committed to creating world-class customer engagement solutions. The company focuses on three main areas of expertise:
Consent Management: Consumer privacy and express consent are table stakes. SPLICE helps companies take it to the next level by offering and tracking customer's preferred channels. The company also manages opt-ins, customer preferences, and makes customer opt-in and preferences capture part of every conversation.
Data-Driven Dialogs® and Conversations: SPLICE's solutions allow companies to start meaningful conversations with the data they have. The company creates automated messages and workflows, which can turn into conversations that drive engagement. Channels include: Phone, SMS, email, voice first devices and chat.
Intelligent Reporting: SPLICE provides each client with actionable reports that allow them to continually enhance their communication engagement programs. The company helps them track consent, channel engagement, preferences, and effectiveness to consistently improve their top and bottom line.
SPLICE's voice-based Data-Driven Dialogs® use real-time data in concert with live-recorded talent, to deliver timely Voice, and Home-Assistant based messaging. The proprietary Dialog Builder™ currently uses pre-recorded, linguistically-optimized message segments that are spliced together for the most human sounding, customized, messaging-tailored to a company's brand.
SPLICE's current challenge is to provide a high volume of personalized messages and conversations with authentic business value for specific applications. The company currently sets up these campaigns manually and create a specific dial plan per client and per use case. SPLICE currently also manages all the audio work for these specific campaigns.
SPLICE is hoping to develop a solution called SynthIA™ that maintains the natural and desirable characteristics of the human voice along with a virtually unlimited diversity of potential voices, wrapped within an enterprise-level content management and workflow management system. This solution will provide an integrated system for deploying SPLICE's high-quality human voice-based audio capabilities across multiple channels and devices. In addition, the company hopes this solution will become a licensable platform where developers and vendors can add value for their own clients and end-customers.
This project aims to replace the company's current operations platform and is meant to be more of a self-serve platform – with the option for SPLICE to provide consulting and account management services at an additional fee.
Thus, by participating in the matchmaking symposium, SPLICE expects to find a partner that will not only aid in the development of this new system, but also to gain quality contacts and build out network within the European market.
The update to SPLICE's existing Dialog Suite™ will be a fully integrated system (SynthIA™) that supports SPLICE's core business of proactive human voice-based customer communications. Organizations will be able to create, store and manage audio files for voice-first channels and provides an intuitive workflow to deploy customized speech on a scheduled and on-demand bases and also provide conversational chat. This platform will use a significant amount of AI within the chat functionality and voice naturalization to humanize the automated voice.
Users will be able to test synthesized voice audio, measure interactions that are tagged for all possible content, and create an intelligent voice file library.
These innovations will provide easily scalable audio outputs superior to those available in the market today, and will be key in exploiting new industry verticals, licensing opportunities, and markets. Ultimately, SynthIA™ and the Dialog Suite™ will deliver intelligent audio and conversations with the same simplicity that current marketing automation platforms like Marketo or Adobe bring to visual digital deployment.
Preferences / Requirements for Potential European Partner(s)
The following are the important aspects SPLICE is looking for in a European partner:
SPLICE is looking for a partner that will aid in not only the development of the platform but also with export into the European market. The ideal partner would have experience with customer communication channels including Voice First Devices (e.g. Amazon Alexa and Google Home), Inbound and Outbound PBX, Conversational platforms (ex. Chatbots and virtual agents), SMS and MMS messaging.
As SPLICE's solution will require some level of AI to be running in the background, companies with experience in AI development will be beneficial as well.
Related keywords
Automation, Robotics Control Systems
Artificial Intelligence (AI)
Building Automation Software
ICM - Internet Content Management
E-Publishing, Digital Content
Audiovisual Equipment and Communication
Process automation
Communications
Telephone Related
Message forwarding, queuing and answering systems, telephone management systems and PBXs
Computer related
Computer Software Market
Systems software
Operating systems and utilities
Communications/networking
Applications software
Integrated software
Artificial intelligence related software
Natural language
Voice synthesis
chatbots
machine learning
virtual agents
sms
mms
About German-Canadian Centre for Innovation and Research (GCCIR)
Economic Promotion Agency from Canada
German-Canadian Centre for Innovation and Research (GCCIR)
The German-Canadian Centre for Innovation and Research (GCCIR) is a multilateral initiative for the development of German-Canadian, and more broadly European-Canadian, research and business relations. It is based in Edmonton, Alberta and is located in the TEC Edmonton Business Incubator. The Centre provides support for the exchange of information, development of networks, and the establishment and cultivation of collaborative partnerships in academia, business, and industry.

The GCCIR, along with Innoget, is the co-organizer of the GCCIR Matchmaking Symposium in Barcelona, to be held on November 19, 2018 in Barcelona (Spain). With the support of the Centre for the Development of Industrial Technology (CDTI) and ACCIÓ, the Agency for Business Competitiveness of Catalonia, the symposium is a unique opportunity for all Spanish organizations to connect with Albertan partners to jointly develop R&D projects eligible to receive funding under the Alberta-Europe Technology Collaboration Fund as well as other funding programs to be presented during the event.

From the Alberta side, roughly 15 to 20 Albertan SMEs (small-to-medium sized enterprises) will participate in the symposium for the purpose of meeting potential R&D partners based in Spain. Furthermore, during the event, the German-Canadian Centre for Research (GCCIR), the Centre for the Development of Industrial Technology (CDTI) and ACCIÓ will present the available funding programs that both Spanish and Albertan partners could apply to fund the resulting projects related to the industrial sectors below:

Nanotechnology // Geospatial // Drones // Cleantech // Health and e-Health // ICT // IOT // Materials // Energy
Technology Calls on Innoget are directly posted and managed by its members as well as evaluation of proposals.
Innoget is the trusted open innovation and science network aimed at directly connect industry needs with professionals online.
FAQs
The average response rate for this user is 4 weeks
The posting company will directly contact you to open up discussions about your proposal and collaboration opportunities.
You will also be notified and receive feedback from the posting company. You can always transform your proposal into a Technology Offer and post it to other members at no cost.