Desired outcome
As a participant of the upcoming symposium "2nd GCCIR Matchmaking Symposium" organized by Innoget and GCCIR next November 25th, 2019 in Barcelona (Spain), the company Panvion Technology Corp. is seeking European partners to meet at the Barcelona event to develop a joint collaboration project.

Panvion is specifically interested in European partners to implement and commercialize the company's proprietary hyperspectral scanning sensor in several industry sectors. Further details are described below.

In case you are interested in meeting Panvion Technology Corp. in Barcelona to discuss a potential collaboration, please register for free to the symposium clicking the "Register to the symposium" button above.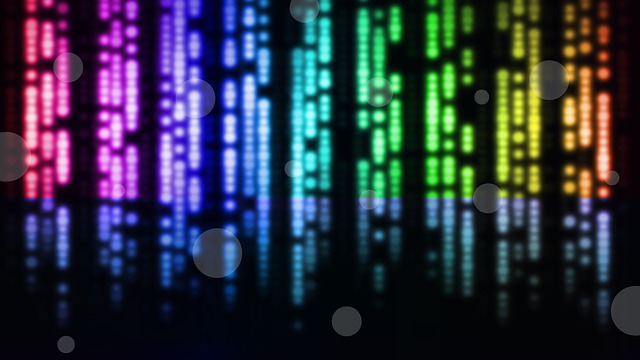 Details of the Technology Call
Panvion has specialized in designing and creating advanced optical sensors, specifically for high-altitude wide-coverage airborne applications such as search and rescue, precision agriculture and surveillance. The custom designed systems span from the ultraviolet to the far thermal infrared spectral regions and include hyperspectral and polarization sensors. Onboard fast target detection is achieved by convulsion neural network algorithms and hardware.
Amongst the sensors developed are for powerline inspection from helicopters; multispectral precision agriculture for wide-area coverage, and hyperspectral imaging for a number of applications from food security to medical imaging.
Besides Panvion's activities on commercializing its many yeas (17) of research and development in these areas, the company developed a unique real-time visible light hyperspectral scanning imager that rivals most in terms of performance, resolution and cost.
The development it is unique in that it uses a whisk-broom approach and very high-speed cameras with Fabry-Perot etalon concepts. The imager is at the demonstration level, with software to create hypercube from the scanner. Currently it is being tested in a high-altitude airborne application in the agriculture, and later this year for oil slick detection, and maritime search and rescue.
The hyperspectral imaging scanner covers an extensive list of potential application possibilities. The focus that Panvion would like to work with the EU partners is for commercialization that involves mainly software development in two areas (other areas can be considered):
Real-time diagnostic non-invasive medical applications specifically in endoscopy and surgery
Industrial scale greenhouses phenotyping to continuously monitor and protect crop from disease
The objectives for participating is to identify one or more joint technology partners interested in using this unique and powerful hyperspectral scanning sensor once both companies have jointly developed appropriate solutions for the market in question, and/or for jointly pursue exploiting the imagers for a number of commercial opportunities in which to enhance the hardware and create new application software.
The benefit to the participating company are several, a substantial advantage in having a proven demonstrable risk-free solution in hyperspectral imaging not available elsewhere (i.e. shorter time to market).
What is needed mainly are the specific customer software to be developed with some customization for the hardware. This is a powerful incentive to get into an important future technology without the large entry cost and risks.
Preferences / Requirements for Potential European Partner(s)
The following are the important aspects Panvion is looking for in a European partner:
Hyperspectral imaging is a new field and the R&D partner should preferably be one that does not have the technology tool set, specifically the hardware portion which is unique to Panvion.
The partner should be already working and marketing in an area that could use hyperspectral classification in real-time being a key advantage of the system.
The partner should have a s trong scientific remote sensing know-how principally in software development and mathematical solutions and methods.
Preference is for any sized company that wants to enter this new area.
Knowledge of AI and deep learning would be ideal and some aspects of the solution involves deep learning for targets of interest.
Partners, knowledgeable in any one or more of these fields would be of benefit: precision agriculture, medical optical instrumentation, remote sensing, food inspection, forestry, mineral exploration, hyperspectral software development, optical instrument design and manufacturing for scientific and commercial uses.
Related keywords
Imaging, Image Processing, Pattern Recognition
Optical Networks and Systems
Optical Materials
Optics
Diagnostics, Diagnosis
Medical Technology / Biomedical Engineering
Remote diagnostics
Sensors & Wireless products
Agriculture and Marine Resources
Agriculture
Agriculture Machinery / Technology
Biocontrol
Crop Production
Precision agriculture
Sylviculture, Forestry, Forest technology
Forest technology
Optical material testing
Optical Technology related to measurements
Sensor Technology related to measurements
Scanning Related
Other scanning related (including optical mark sensing and image processing)
Medical imaging
Computer-aided diagnosis and therapy
optical sensors
hyperspectral scanning imager
About German-Canadian Centre for Innovation and Research (GCCIR)
Economic Promotion Agency from Canada
German-Canadian Centre for Innovation and Research (GCCIR)
The German-Canadian Centre for Innovation and Research (GCCIR) is a multilateral initiative for the development of German-Canadian, and more broadly European-Canadian, research and business relations. It is based in Edmonton, Alberta and is located in the TEC Edmonton Business Incubator. The Centre provides support for the exchange of information, development of networks, and the establishment and cultivation of collaborative partnerships in academia, business, and industry.

The GCCIR, along with Innoget, is the co-organizer of the GCCIR Matchmaking Symposium in Barcelona, to be held on November 19, 2018 in Barcelona (Spain). With the support of the Centre for the Development of Industrial Technology (CDTI) and ACCIÓ, the Agency for Business Competitiveness of Catalonia, the symposium is a unique opportunity for all Spanish organizations to connect with Albertan partners to jointly develop R&D projects eligible to receive funding under the Alberta-Europe Technology Collaboration Fund as well as other funding programs to be presented during the event.

From the Alberta side, roughly 15 to 20 Albertan SMEs (small-to-medium sized enterprises) will participate in the symposium for the purpose of meeting potential R&D partners based in Spain. Furthermore, during the event, the German-Canadian Centre for Research (GCCIR), the Centre for the Development of Industrial Technology (CDTI) and ACCIÓ will present the available funding programs that both Spanish and Albertan partners could apply to fund the resulting projects related to the industrial sectors below:

Nanotechnology // Geospatial // Drones // Cleantech // Health and e-Health // ICT // IOT // Materials // Energy
Technology Calls on Innoget are directly posted and managed by its members as well as evaluation of proposals.
Innoget is the trusted open innovation and science network aimed at directly connect industry needs with professionals online.
FAQs
The average response rate for this user is 4 weeks
The posting company will directly contact you to open up discussions about your proposal and collaboration opportunities.
You will also be notified and receive feedback from the posting company. You can always transform your proposal into a Technology Offer and post it to other members at no cost.