Desired outcome
As a participant of the upcoming symposium "2nd GCCIR Matchmaking Symposium" organized by Innoget and GCCIR next November 25th, 2019 in Barcelona (Spain), the company Lim Geomatics Alberta Inc. is seeking European partners to meet at the Barcelona event to develop a joint collaboration project.

Lim Geomatics is specifically interested in European partners with demonstrable experience with developing Industrial IoT sensors with machine vision capabilities, robotics and in-field communications to complement Lim Geomatics' expertise in geomatics and IT. Further details are described below.

In case you are interested in meeting Lim Geomatics in Barcelona to discuss a potential collaboration, please register for free to the symposium clicking the "Register to the symposium" button above.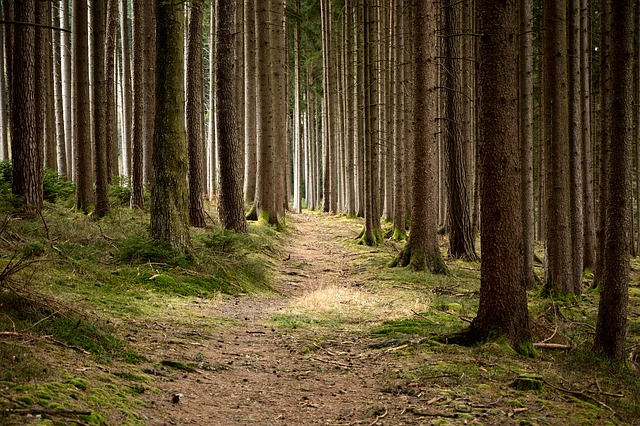 Details of the Technology Call
Lim Geomatics is an industry-leading GIS software development company that specializes in building web and mobile GIS applications powered by remotely sense data (e.g. airborne laser scanning) and focused on decision support for the forestry sector and other natural resources sector, such as oil and gas.
Lim Geomatics Is considered an industry leader in GIS, remote sensing and information technology, and works for many of the world's largest forestry companies around the world.
The company developed the Forestry Geospatial Platform (FGP) to support forestry companies with their day-to-day forest management and operations. The goal of the FGP is to provide a forestry company with full insight into its timber harvesting supply chain. The FGP is comprised of multiple solutions, each targeting and solving a specific forestry business problem, and is based on enterprise GIS technology:
AFRIDS is a web-based decision support tool that allows foresters to leverage forest inventory data derived from airborne laser scanning in support of forest planning activities.
Op Tracker tracks the heavy machinery used in forest operations and quantifies the productivity of these machines using sensor technology.
Op Tracker for Transport is a fleet telematics solution that provides big data analytics that enables companies to understand network performance and in turn, payment models.
Prism is a fully configurable timber cruising mobile application that eliminates the need for paper, thereby ensuring wood volume analytics and reports are ready as soon as field data collection is completed.
FMS is an enterprise forest management system of record for forestry data sourced from multiple data sources and streams including those from the FGP solutions and other third-party ones.
Lim Geomatics intends to develop several more solutions for its FGP, but the development of these solutions required partners that have technical expertise in Industrial IoT, machine vision, robotics and in-field communications.
Lim Geomatics is looking to partner with companies that have technical expertise in areas for which it does not. Collaboration with a company interested in co-innovation would enable Lim Geomatics to develop new technologies related to Industrial IoT and machine vision (AI) for its target markets and clients that would be step-change in nature instead of simply incremental.
Lim Geomatics already has a project idea for co-development that would be focused on smart forestry and further digitizing the timber harvesting supply chain to provide situational awareness and actionable insight.
Preferences / Requirements for Potential European Partner(s)
The following are the important aspects Lim Geomatics is looking for in a European partner:
Lim Geomatics is looking for partner companies with demonstrable experience with developing Industrial IoT sensors with machine vision capabilities for detection and classification for use in disconnected rugged environment while being possibly mounted on unmanned robotics platforms.
Related keywords
Electronics, IT and Telecomms
Automation, Robotics Control Systems
Information Processing, Information System, Workflow Management
Artificial Intelligence (AI)
Computer Software Technology
Data Processing / Data Interchange, Middleware
Imaging, Image Processing, Pattern Recognition
Information Technology/Informatics
Knowledge Management, Process Management
Remote Control
Internet of Things
Environmental and Biometrics Sensors, Actuators
IT and Telematics Applications
GIS Geographical Information Systems
Supply chain
Industrial Technologies
Agriculture and Marine Resources
Sylviculture, Forestry, Forest technology
Forest technology
Sylviculture, Forestry
Measurements and Standards
Sensor Technology related to measurements
Computer related
Industrial Products
Industrial Automation
Process control equipment and systems
Robotics
Machine vision software and systems
About German-Canadian Centre for Innovation and Research (GCCIR)
Economic Promotion Agency from Canada
German-Canadian Centre for Innovation and Research (GCCIR)
The German-Canadian Centre for Innovation and Research (GCCIR) is a multilateral initiative for the development of German-Canadian, and more broadly European-Canadian, research and business relations. It is based in Edmonton, Alberta and is located in the TEC Edmonton Business Incubator. The Centre provides support for the exchange of information, development of networks, and the establishment and cultivation of collaborative partnerships in academia, business, and industry.

The GCCIR, along with Innoget, is the co-organizer of the GCCIR Matchmaking Symposium in Barcelona, to be held on November 19, 2018 in Barcelona (Spain). With the support of the Centre for the Development of Industrial Technology (CDTI) and ACCIÓ, the Agency for Business Competitiveness of Catalonia, the symposium is a unique opportunity for all Spanish organizations to connect with Albertan partners to jointly develop R&D projects eligible to receive funding under the Alberta-Europe Technology Collaboration Fund as well as other funding programs to be presented during the event.

From the Alberta side, roughly 15 to 20 Albertan SMEs (small-to-medium sized enterprises) will participate in the symposium for the purpose of meeting potential R&D partners based in Spain. Furthermore, during the event, the German-Canadian Centre for Research (GCCIR), the Centre for the Development of Industrial Technology (CDTI) and ACCIÓ will present the available funding programs that both Spanish and Albertan partners could apply to fund the resulting projects related to the industrial sectors below:

Nanotechnology // Geospatial // Drones // Cleantech // Health and e-Health // ICT // IOT // Materials // Energy
Technology Calls on Innoget are directly posted and managed by its members as well as evaluation of proposals.
Innoget is the trusted open innovation and science network aimed at directly connect industry needs with professionals online.
FAQs
The average response rate for this user is 4 weeks
The posting company will directly contact you to open up discussions about your proposal and collaboration opportunities.
You will also be notified and receive feedback from the posting company. You can always transform your proposal into a Technology Offer and post it to other members at no cost.