Desired outcome
As a participant of the upcoming symposium "2nd GCCIR Matchmaking Symposium" organized by Innoget and GCCIR next November 25th, 2019 in Barcelona (Spain), the company FORMVERSE Inc. is seeking European partners to meet at the Barcelona event to develop a joint collaboration project.

FORMVERSE is specifically interested in European partners to utilize the company's AI technology in the extraction of German, France and Spanish language text, and/or develop applications for the German market utilizing the FORMVERSE EAP, PASSWORD & CWP platforms. Further details are described below.

In case you are interested in meeting FORMVERSE in Barcelona to discuss a potential collaboration, please register for free to the symposium clicking the "Register to the symposium" button above.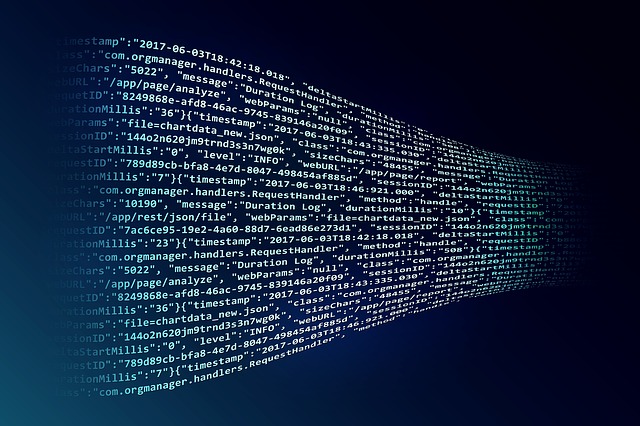 Details of the Technology Call
FORMVERSE released its first Beta product in Q4 of 2014 with the idea that Enterprises around the world had "way too many point solutions". With their experience in FinTech and other enterprise Medical & Software companies, the founders reacted to the problem of companies having too many applications and the company now boasts of clients that includes Siemens, Thermo Fisher Scientific and several other Fortune 500 companies.
In terms of the company's products, FOMRVERSE Enterprise Automation Platform is a "No-Code" Rapid Application Development Platform that combines Enterprise quality Intelligent Process Automation (IPA) technology with a Hybrid Integration Platform (PASSPORT) and AI (Stealth Project "Native Tongue").
FORMVERSE EAP & PASSPORT fill an unmet need in the Enterprise Software space, overcoming challenges of:
Traditional BPA/BPM tools which are difficult to use for end users and required dedicated developers
RPA tools that automate low value/repetitive human tasks, and
Issues where existing "low/no-code" platforms can be difficult/time consuming and lack Enterprise level functionality
Therefore, FORMVERSE is looking for a development partner that can help the company in:
Utilizing its AI technology in the extraction of German, French and Spanish language text, and
Developing applications for the German market utilizing the FORMVERSE EAP, PASSPORT & CWP platforms.
Preferences / Requirements for Potential European Partner(s)
The following are the important qualities/capabilities FORMVERSE is looking for in a European partner:
A deep understanding of and ability to support the Microsoft Platform.
A deep understanding of requirements regarding General Data Protection Regulation (GDPR) Compliance.
Subject matter experts in the development of performance/process improvement applications in large enterprises (FORMVERSE EAP & PASSPORT).
Strong understanding of languages and language contexts spoken in European countries including: Germany, France, Spain and Belgium. (FORMVERSE Contextual Workflow Processor).
The ability to provide some marketing support for the various European markets if required.
Related keywords
Electronics, IT and Telecomms
Automation, Robotics Control Systems
Information Processing, Information System, Workflow Management
Artificial Intelligence (AI)
Building Automation Software
IT and Telematics Applications
Operation Planning and Scheduler System
Industrial manufacturing, Material and Transport Technologies
Process control and logistics
Process automation
Industrial Technologies
Computer related
Computer Software Market
Systems software
Applications software
Business and office
Manufacturing/industrial
Integrated software
Artificial intelligence related software
Industrial Products
Industrial Automation
About German-Canadian Centre for Innovation and Research (GCCIR)
Economic Promotion Agency from Canada
German-Canadian Centre for Innovation and Research (GCCIR)
The German-Canadian Centre for Innovation and Research (GCCIR) is a multilateral initiative for the development of German-Canadian, and more broadly European-Canadian, research and business relations. It is based in Edmonton, Alberta and is located in the TEC Edmonton Business Incubator. The Centre provides support for the exchange of information, development of networks, and the establishment and cultivation of collaborative partnerships in academia, business, and industry.

The GCCIR, along with Innoget, is the co-organizer of the GCCIR Matchmaking Symposium in Barcelona, to be held on November 19, 2018 in Barcelona (Spain). With the support of the Centre for the Development of Industrial Technology (CDTI) and ACCIÓ, the Agency for Business Competitiveness of Catalonia, the symposium is a unique opportunity for all Spanish organizations to connect with Albertan partners to jointly develop R&D projects eligible to receive funding under the Alberta-Europe Technology Collaboration Fund as well as other funding programs to be presented during the event.

From the Alberta side, roughly 15 to 20 Albertan SMEs (small-to-medium sized enterprises) will participate in the symposium for the purpose of meeting potential R&D partners based in Spain. Furthermore, during the event, the German-Canadian Centre for Research (GCCIR), the Centre for the Development of Industrial Technology (CDTI) and ACCIÓ will present the available funding programs that both Spanish and Albertan partners could apply to fund the resulting projects related to the industrial sectors below:

Nanotechnology // Geospatial // Drones // Cleantech // Health and e-Health // ICT // IOT // Materials // Energy
Technology Calls on Innoget are directly posted and managed by its members as well as evaluation of proposals.
Innoget is the trusted open innovation and science network aimed at directly connect industry needs with professionals online.
FAQs
The average response rate for this user is 4 weeks
The posting company will directly contact you to open up discussions about your proposal and collaboration opportunities.
You will also be notified and receive feedback from the posting company. You can always transform your proposal into a Technology Offer and post it to other members at no cost.