Desired outcome
As a participant of the upcoming symposium "2nd GCCIR Matchmaking Symposium" organized by Innoget and GCCIR next November 25th, 2019 in Barcelona (Spain), the company Tangent Design Engineering is seeking European partners to meet at the Barcelona event to develop a joint collaboration project.

Tangent Design Engineering is specifically interested in European partners in the electrical energy sector, agricultural sector, or environmental sensing sector who require data acquisition and AI at the edge, as well as R&D capabilities in mesh networking to leverage in the company's R&D program. Further details are described below.

In case you are interested in meeting Tangent Design Engineering in Barcelona to discuss a potential collaboration, please register for free to the symposium clicking the "Register to the symposium" button above.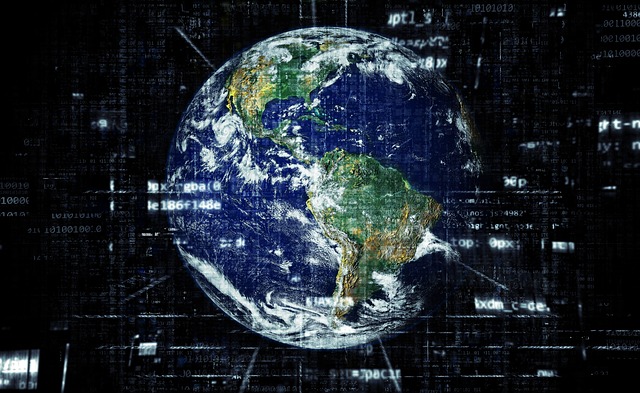 Details of the Technology Call
Tangent Design Engineering is a product development firm that specializes in the design and commercialization of new technologies for the medical device, consumer goods, IoT, industrial, and oil and gas markets. Over the past two years, Tangent has developed a novel mesh networking technology for wide-area data acquisition targeting applications in electrical energy metering, solar panel monitoring, and wide-area data acquisition applications (agriculture, environmental sensing machine health).
Tangent's focus on new product development over the last two years has been on wireless mesh networking, where the company has become very proficient at developing solutions for the 6LoWPAN family of wireless standards. Tangent's strengths include product design, full-stack firmware development, wireless security, and communication system design.
The company is developing a wide-area data acquisition system focused on data acquisition and control for large monitoring areas. This system is enabled in an expandable compact module which allows for the addition of custom sensor boards as required and high-speed processors for advanced analytics and machine learning applications. The technology is currently at a technology demonstration phase for the company's core technologies, with some advanced features and functionality in the proof of concept stage. Tangent currently has small networks deployed locally and developing the technology to scale the product innovation to much larger network sizes 50K+ nodes.
Currently, the company is exploring opportunities in smart agriculture, urban/rural electricity and water monitoring, and conditional monitoring of utility-scale solar operations (>5 MW). Tangent has identified and secured pilot opportunities for water monitoring and electricity monitoring in North America and India.
Thus, Tangent is seeking collaborating companies in the electrical energy sector, agricultural sector, or environmental sector who require data acquisition and artificial intelligence at the edge to perform a large field trial to demonstrate scale. The company would also be interested in identifying research and development capabilities in mesh networking that may be able to leverage in Tangent's research and development program.
Ideally, a European partner company would either be a company with a need to remotely monitor and control assets in an area that traditionally has difficult telecommunications access, or establishing a robust communications infrastructure using traditional technologies is difficult, costly, or impractical.
A European partner company would be an expert in mesh networking and be able to offer insights and guidance on the scalability of the design. This partner would be a valuable collaborator the company could use as it moves into pilot phases potentially in Europe.
Preferences / Requirements for Potential European Partner(s)
The following are the important aspects Tangent is looking for in a European partner:
The company would be looking for a European partner with data analytics capabilities, wireless security capabilities, wireless mesh networking capabilities, or other wireless firmware capabilities.
The company would also prefer a partner with some expertise in the Web application/IoT platform space (software).
Related keywords
Electronics, IT and Telecomms
Information Processing, Information System, Workflow Management
Artificial Intelligence (AI)
Computer Software Technology
Internet of Things
IT and Telematics Applications
Environment Management Systems & Documental Management Systems
Analysis Risk Management
Water Transport
Energy Technology
Smart grids
Agriculture and Marine Resources
Agriculture
Agriculture Machinery / Technology
Precision agriculture
Analyses / Test Facilities and Methods
Protecting Man and Environment
Environment
Water Management
Water Resources Management
Smart City
Communications
Computer related
Applications software
Artificial intelligence related software
Electronics Related Market
Analytical and Scientific Instrumentation
Energy Market
About German-Canadian Centre for Innovation and Research (GCCIR)
Economic Promotion Agency from Canada
German-Canadian Centre for Innovation and Research (GCCIR)
The German-Canadian Centre for Innovation and Research (GCCIR) is a multilateral initiative for the development of German-Canadian, and more broadly European-Canadian, research and business relations. It is based in Edmonton, Alberta and is located in the TEC Edmonton Business Incubator. The Centre provides support for the exchange of information, development of networks, and the establishment and cultivation of collaborative partnerships in academia, business, and industry.

The GCCIR, along with Innoget, is the co-organizer of the GCCIR Matchmaking Symposium in Barcelona, to be held on November 19, 2018 in Barcelona (Spain). With the support of the Centre for the Development of Industrial Technology (CDTI) and ACCIÓ, the Agency for Business Competitiveness of Catalonia, the symposium is a unique opportunity for all Spanish organizations to connect with Albertan partners to jointly develop R&D projects eligible to receive funding under the Alberta-Europe Technology Collaboration Fund as well as other funding programs to be presented during the event.

From the Alberta side, roughly 15 to 20 Albertan SMEs (small-to-medium sized enterprises) will participate in the symposium for the purpose of meeting potential R&D partners based in Spain. Furthermore, during the event, the German-Canadian Centre for Research (GCCIR), the Centre for the Development of Industrial Technology (CDTI) and ACCIÓ will present the available funding programs that both Spanish and Albertan partners could apply to fund the resulting projects related to the industrial sectors below:

Nanotechnology // Geospatial // Drones // Cleantech // Health and e-Health // ICT // IOT // Materials // Energy
Technology Calls on Innoget are directly posted and managed by its members as well as evaluation of proposals.
Innoget is the trusted open innovation and science network aimed at directly connect industry needs with professionals online.
FAQs
The average response rate for this user is 4 weeks
The posting company will directly contact you to open up discussions about your proposal and collaboration opportunities.
You will also be notified and receive feedback from the posting company. You can always transform your proposal into a Technology Offer and post it to other members at no cost.