Desired outcome
As a participant of the upcoming symposium "2nd GCCIR Matchmaking Symposium" organized by Innoget and GCCIR next November 25th, 2019 in Barcelona (Spain), the company Stream is seeking European partners to meet at the Barcelona event to develop a joint collaboration project.

Stream is specifically interested in European partners to develop detection application(s) for the greenhouse sector. Further details are described below.

In case you are interested in meeting Stream in Barcelona to discuss a potential collaboration, please register for free to the symposium clicking the "Register to the symposium" button above.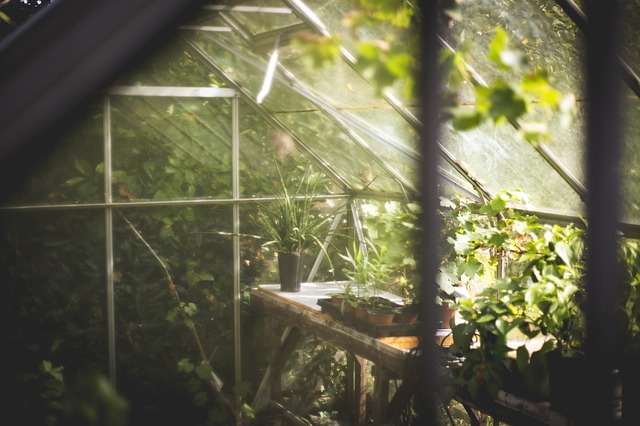 Details of the Technology Call
Stream is an analytics company that specializes in machine learning and spectroscopy to change the way detection is done in the world. Stream value is to provide highly accurate and timely machine learning predictions for the industry. The company's data science team has developed advanced neural nets designed to leverage both spatial and spectral data. Stream also provides tools that enable non-data scientists to build prediction models, without the need for knowledge or experience with machine learning.
Models that are developed are automatically hosted for distribution and use. In addition, Stream provides a marketplace to support instant commercialization of new models worldwide.
The company analyzes images from cell phones to scans from spectrometers. Detect the presence of a disease, fungus, or predict a specific value like the percentage of protein in barley, nutrients or pesticide residue, as possible examples. This applies to quality control in food processing or any other number of targets. This eliminates the need to wait for test results coming back from the lab.
The company's platform enables non-data scientists with samples to build their own custom analytics models, simply by taking pictures and pushing the train button. Stream is specialized in allowing developers, with limited knowledge or experience in Machine Learning to automatically build Machine Learning models from images and scanned data. The deep learning neural nets have been optimized to return highly accurate predictions from this type of data. A simple API call returns the prediction values, to be embedded directly into an application. The version 1.0 of the analytics platform has been released. There are limited algorithms or models that have been built, as the platform is new.
Stream is looking to expand its reach and use of its analytics engine into the greenhouse sector and is specifically looking for partners that could collaborate to develop detection application(s) for this sector. This could include various types of crops, and Stream is looking for companies that could help with the ability to get cameras moved efficiently around a facility, so as to be able to image an entire crop canopy.
The company is looking to partner with companies who provide the ground truth data for various disease or other targets that are valuable through ought Europe. The partners Stream is looking for:
Have a relationship with end-user customers or their business model is such that they provide solutions to this market. Once Stream and the partner work together to develop a series of algorithms, Stream's business model is to provide ongoing predictions to the reseller or developer (the Partner) and or other resellers.
Ideal partners might also be able to provide or source 1) those who can effectively provide training data, e.g. hundreds of images of diseased plants, for the analytics engine, 2) those that can provide a novel way to move imaging systems (cameras) throughout a greenhouse.
Preferences / Requirements for Potential European Partner(s)
The following are the important aspects Stream is looking for in a European partner:
Stream is looking for experts that would know the type of crops that are of value, the disease or targets of value and the way that ground truth data is collected. They would be able to determine if the new algorithms we jointly developed would be able to outperform the current method used in the industry.
It would be even better if they had access to parts of the market that would be willing to test the company's new system.
Stream is interested in knowing if the soil is used in greenhouses in Europe and if so if there are companies that have experience in soil management and soil detection – access to a wet chemistry lab would be fantastic.
Stream is also interested in companies that are doing the same type of activities but NOT in a greenhouse – precision agriculture.
Related keywords
Artificial Intelligence (AI)
Imaging, Image Processing, Pattern Recognition
Analysis Risk Management
Machine Tools
Biological Sciences
Biology / Biotechnology
Agriculture and Marine Resources
Agriculture
Agriculture Machinery / Technology
Biocontrol
Crop Production
Horticulture
Pesticides
Precision agriculture
Agrofood Industry
Detection and Analysis methods
Analyses / Test Facilities and Methods
Clean Production / Green Technologies
Scanning Related
Other scanning related (including optical mark sensing and image processing)
Data processing, analysis and input services
Analytical and Scientific Instrumentation
Other analytical and scientific instrumentation
Machine vision software and systems
machine learning
About German-Canadian Centre for Innovation and Research (GCCIR)
Economic Promotion Agency from Canada
German-Canadian Centre for Innovation and Research (GCCIR)
The German-Canadian Centre for Innovation and Research (GCCIR) is a multilateral initiative for the development of German-Canadian, and more broadly European-Canadian, research and business relations. It is based in Edmonton, Alberta and is located in the TEC Edmonton Business Incubator. The Centre provides support for the exchange of information, development of networks, and the establishment and cultivation of collaborative partnerships in academia, business, and industry.

The GCCIR, along with Innoget, is the co-organizer of the GCCIR Matchmaking Symposium in Barcelona, to be held on November 19, 2018 in Barcelona (Spain). With the support of the Centre for the Development of Industrial Technology (CDTI) and ACCIÓ, the Agency for Business Competitiveness of Catalonia, the symposium is a unique opportunity for all Spanish organizations to connect with Albertan partners to jointly develop R&D projects eligible to receive funding under the Alberta-Europe Technology Collaboration Fund as well as other funding programs to be presented during the event.

From the Alberta side, roughly 15 to 20 Albertan SMEs (small-to-medium sized enterprises) will participate in the symposium for the purpose of meeting potential R&D partners based in Spain. Furthermore, during the event, the German-Canadian Centre for Research (GCCIR), the Centre for the Development of Industrial Technology (CDTI) and ACCIÓ will present the available funding programs that both Spanish and Albertan partners could apply to fund the resulting projects related to the industrial sectors below:

Nanotechnology // Geospatial // Drones // Cleantech // Health and e-Health // ICT // IOT // Materials // Energy
Technology Calls on Innoget are directly posted and managed by its members as well as evaluation of proposals.
Innoget is the trusted open innovation and science network aimed at directly connect industry needs with professionals online.
FAQs
The average response rate for this user is 4 weeks
The posting company will directly contact you to open up discussions about your proposal and collaboration opportunities.
You will also be notified and receive feedback from the posting company. You can always transform your proposal into a Technology Offer and post it to other members at no cost.