Desired outcome
As a participant of the upcoming symposium "2nd GCCIR Matchmaking Symposium" organized by Innoget and GCCIR next November 25th, 2019 in Barcelona (Spain), the company RWI is seeking European partners to meet at the Barcelona event to develop a joint collaboration project.

RWI is specifically interested in European partners to both extend and promote the modeling capacity of RWI's Synthetic Cities to respond to complex issues. Further details are described below.

In case you are interested in meeting RWI in Barcelona to discuss a potential collaboration, please register for free to the symposium clicking the "Register to the symposium" button above.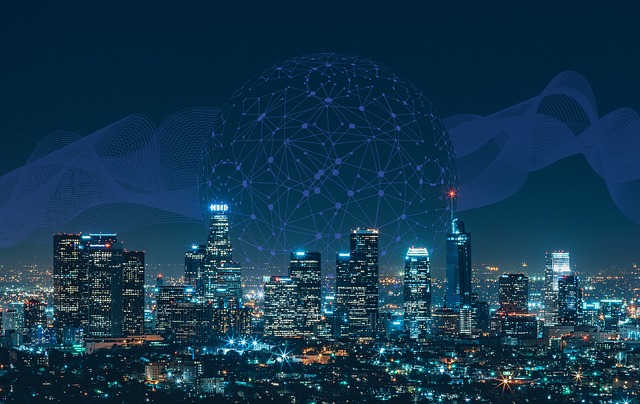 Details of the Technology Call
Founded in 2014, RUNWITHIT Synthetics (RWI) is pioneering the creation and application of Synthetic Intelligence (SI) Environments, supplying insight into the emergent behavior of complex, high-value systems operating under any conceivable conditions and future scenarios. In order to gain implementation efficiencies, and validate economic ripple effects, these environments provide a data-rich environment for trialing the specific effectiveness of combinations of technologies and processes, architecting innovative solutions, and exploring dynamic, adaptive system responses, including optimizing response to unpredictable events.
RWI's SI Environments are "in silico" "in situ" worlds – complete, realistic, controllable, at-scale worlds that replicate everything systems will face when they are live. Based on all different types of data, physical principles, and behavioral research, the AI-driven Synthetics then bring the world to life, producing data about every possible outcome.
Everything required to assess what is going to happen becomes visible, and everything that hasn't happened yet can be experienced. Any emergent behavior that cannot be captured through mathematical modeling or predictive systems based on historical data, is exposed. The realism of the RWI SI Environments provides strategic certainty for decision making and iterative development for any complex system.
Implementations of RWI's technology have been commercialized in verticals including transportation, global media, satellite, IoT, and Synthetic Cities that connect all of these elements with disaster planning and response.
European technology companies, researchers and cities are pursuing and implementing some of the great advances in Smart City technology that address the future of transportation, carbon, security, economics, and the environment. RWI is interested in working with partners to both extending the modeling capacity of the company's Synthetic City to demonstrate the effectiveness of these innovations, and also to promote insight into these advances and integrations to Cities around the world.
Thus, RWI's is looking for partners with specific domain expertise. Such domain expertise may consist of research, data or technologies around any of the layers of a smart city, from their citizens to their environment.
Preferences / Requirements for Potential European Partner(s)
The following are the important aspects RWI is looking for in a European partner. We are looking for interested parties to both contribute and consume Synthetic Cities. These may fall into three categories:
Researchers (generating research and models) or companies (producing sensors and smart city solutions) and organizations who collect data who would be interested in partnerships to contribute and develop a market for bringing their data or technologies to life in sophisticated scenarios that include data and model layers from other partner parties.
Smart City market partners – strategic partners who are interested in participating in Synthetic Cities to provide insight into their city's complex issues.
RWI currently visualizes its geospatial data in data dashboards and 2D. The company would like to enhance this with visualization technology that could visualize its millions of live synthetic entities in more dimensions geospatially, potentially including realism from specific city topography, and dimensional aspects of bridges, roadways, and buildings.
Related keywords
Electronics, IT and Telecomms
Artificial Intelligence (AI)
Smart cards and access systems
Design and Modelling / Prototypes
3D printing design and modelling
Artificial intelligence applications for cars and transport
Cleaning Technology
Smart grids
Computational Chemistry and Modelling
Protecting Man and Environment
Safety
Environment
Measurement and Detection of Pollution
Capture and Storage of CO2
Life Cycle Assessment
Social and Economics concerns
Socio-economic development models, economic aspects
Technology, Society and Employment
Smart City
Computer related
Intelligent terminals
Artificial intelligence related software
synthetic intelligence
About German-Canadian Centre for Innovation and Research (GCCIR)
Economic Promotion Agency from Canada
German-Canadian Centre for Innovation and Research (GCCIR)
The German-Canadian Centre for Innovation and Research (GCCIR) is a multilateral initiative for the development of German-Canadian, and more broadly European-Canadian, research and business relations. It is based in Edmonton, Alberta and is located in the TEC Edmonton Business Incubator. The Centre provides support for the exchange of information, development of networks, and the establishment and cultivation of collaborative partnerships in academia, business, and industry.

The GCCIR, along with Innoget, is the co-organizer of the GCCIR Matchmaking Symposium in Barcelona, to be held on November 19, 2018 in Barcelona (Spain). With the support of the Centre for the Development of Industrial Technology (CDTI) and ACCIÓ, the Agency for Business Competitiveness of Catalonia, the symposium is a unique opportunity for all Spanish organizations to connect with Albertan partners to jointly develop R&D projects eligible to receive funding under the Alberta-Europe Technology Collaboration Fund as well as other funding programs to be presented during the event.

From the Alberta side, roughly 15 to 20 Albertan SMEs (small-to-medium sized enterprises) will participate in the symposium for the purpose of meeting potential R&D partners based in Spain. Furthermore, during the event, the German-Canadian Centre for Research (GCCIR), the Centre for the Development of Industrial Technology (CDTI) and ACCIÓ will present the available funding programs that both Spanish and Albertan partners could apply to fund the resulting projects related to the industrial sectors below:

Nanotechnology // Geospatial // Drones // Cleantech // Health and e-Health // ICT // IOT // Materials // Energy
Technology Calls on Innoget are directly posted and managed by its members as well as evaluation of proposals.
Innoget is the trusted open innovation and science network aimed at directly connect industry needs with professionals online.
FAQs
The average response rate for this user is 4 weeks
The posting company will directly contact you to open up discussions about your proposal and collaboration opportunities.
You will also be notified and receive feedback from the posting company. You can always transform your proposal into a Technology Offer and post it to other members at no cost.