Desired outcome
As a participant of the upcoming symposium "GCCIR Matchmaking Symposium" organized by the GCCIR and Innoget next 19 November 2018 in Barcelona (Spain), the company VisGrid Inc. is seeking European partners to meet at the Barcelona event to develop a joint collaboration project.

VisGrid Inc. is specifically seeking connections with large property owners, managers and brokerage firms across Europe who are already looking to innovate with their existing mapping and property analytics initiatives. It is important that the company finds firms that already manage high-quality datasets and can interact with data-driven visualization technologies in a sophisticated manner. This requires existing databases, business workflows that maintain datasets with orthodox business rules and business users who are seeking to differentiate themselves from the competition.

In case you are interested in meeting VisGrid Inc. at the Barcelona event to discuss a potential collaboration, please register for free to the symposium through the orange button provided above.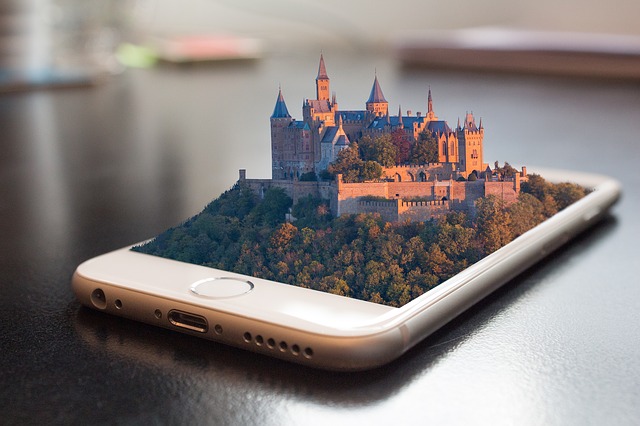 Details of the Technology Call
VisGrid leverages open source 3D mapping software and recent advances in reality mesh technologies to visualize data in context to real property and infrastructure. In partnership with industry participants such as brokers and owners, VisGrid develops applications that articulate real estate market changes, new development and related infrastructure activities. VisGrid's activities are primarily focused on dense urban areas in North America.
In regards to novel technologies, advances in web-based virtual globe software such as Google Earth over the past decade have allowed for the development of applications that can vividly articulate 3D buildings and related property data. The cost of high-quality aerial-based lenses has decreased in recent years which enables high-quality terrain processing and the creation of reality mesh content using traditional photogrammetry techniques and distributed computing.
VisGrid combines these tech advances into tailored solutions for real estate industry participants who have a keen interest in understanding market data and want high-quality 3D textured buildings. Imagine Google Earth customized for the real estate and infrastructure industries.
Preferences / Requirements for Potential European Partner(s)
The following are the important aspects VisGrid Inc. is looking for a European partner:
Large commercial property managers, owners and developers
Finance firms in the CRE space
Real estate data companies
Real estate marketing companies
Commercial/residential real estate brokerages
Related keywords
Visualisation, Virtual Reality
Computer related
Graphics software
Computer Software Market
Applications software
Finance, Insurance and Real Estate
Real estate
Other finance, insurance and real estate (including loan and mortgage companies)
About GCCIR
Public Agency from Canada
GCCIR
The German-Canadian Centre for Innovation and Research (GCCIR) is a multilateral initiative for the development of German-Canadian, and more broadly European-Canadian, research and business relations. It is based in Edmonton, Alberta and is located in the TEC Edmonton Business Incubator. The Centre provides support for the exchange of information, development of networks, and the establishment and cultivation of collaborative partnerships in academia, business, and industry.

The GCCIR, along with Innoget, is the co-organizer of the GCCIR Matchmaking Symposium in Barcelona, to be held on November 19, 2018 in Barcelona (Spain). With the support of the Centre for the Development of Industrial Technology (CDTI) and ACCIÓ, the Agency for Business Competitiveness of Catalonia, the symposium is a unique opportunity for all Spanish organizations to connect with Albertan partners to jointly develop R&D projects eligible to receive funding under the Alberta-Europe Technology Collaboration Fund as well as other funding programs to be presented during the event.

From the Alberta side, roughly 15 to 20 Albertan SMEs (small-to-medium sized enterprises) will participate in the symposium for the purpose of meeting potential R&D partners based in Spain. Furthermore, during the event, the German-Canadian Centre for Research (GCCIR), the Centre for the Development of Industrial Technology (CDTI) and ACCIÓ will present the available funding programs that both Spanish and Albertan partners could apply to fund the resulting projects related to the industrial sectors below:

Nanotechnology // Geospatial // Drones // Cleantech // Health and e-Health // ICT // IOT // Materials // Energy
Technology Calls on Innoget are directly posted and managed by its members as well as evaluation of proposals.
Innoget is the trusted open innovation and science network aimed at directly connect industry needs with professionals online.
FAQs
The average response rate for this user is 4 weeks
The posting company will directly contact you to open up discussions about your proposal and collaboration opportunities.
You will also be notified and receive feedback from the posting company. You can always transform your proposal into a Technology Offer and post it to other members at no cost.