Desired outcome
As a participant of the upcoming symposium "GCCIR Matchmaking Symposium" organized by the GCCIR and Innoget next 19 November 2018 in Barcelona (Spain), the company Phase Advanced Sensor Systems Corp. is seeking European partners to meet at the Barcelona event to develop a joint collaboration project.

Phase Advanced Sensor Systems Crop. is specifically interested in:

• Partners with experience in lubricant analysis and lubricant monitoring sensors. The company would like to expand its product offering and already have a clear and strong channel to market.
• Partners with experience with experience in hostile environment sensor packaging. The company has finished its prototype testing and will soon have finished pilot testing on its designs, and is looking for partners to help with the final packaging and ruggedizing of the sensors for implementation in the field.
• Partners with expertise in Infrared Spectroscopy of oil samples as Phase Advanced Sensor Systems Corp. is planning on starting a project to build an inline infrared spectroscopy system for monitoring large engine lubricant systems.

In case you are interested in meeting Phase Advanced Sensor Systems Corp. at the Barcelona event to discuss a potential collaboration, please register for free to the symposium through the orange button provided above.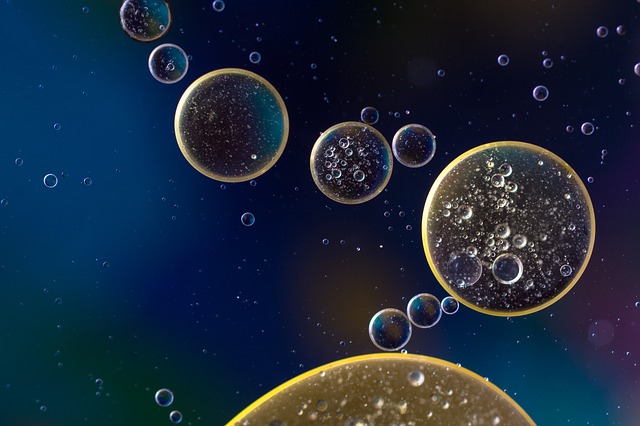 Details of the Technology Call
The core development team at Phase Sensors consists of a PhD materials engineer with a background in hostile environment microsensors; a firmware engineer with 15 years of experience coding for low level hardware (firmware, bare-metal BIOS, drivers); an electrical developer with 40 years of circuit design experience working at Ratheon, SPAR Aerospace, and the National Institute for Nanotechnology; and a hardware engineer with experience in ultra-sensitive fluid properties analysis.
The company rapidly develop complicated sensing systems from designing the sensor element, building the data acquisition platform, through to designing the real-time web interface.
Its main products are a single crystal quartz pressure sensor, a laser-heated and laser measure oil fouling sensor, and a fluid impedance probe for monitoring contaminants in lubricants.
The company's three main products (Quartz Pressure, Oil Fouling, and Oil contaminant sensors) are currently in the early pilot testing phase. Large customers have been identified and the company is currently working with these customers to implement pilot testing in their facilities.
The quartz pressure sensor is microfabricated in Phase Sensors' local nanoFab using lithographic techniques. The company has a strong background in microfabrication methods and quarts etching.
The optical fouling sensors are assembled in the Phase Sensors' own laboratory. The company has experience building fibre optic based measurement platforms implementing spectrometers, photodetectors and lasers for measuring temperature and thermal conductivity.
The company's oil contaminant sensor is fabricated in its laboratory and uses an ARM-based digital signal processor with direct digital synthesis to analyze and interpret the impedance of a test sample at multiple frequencies.
Preferences / Requirements for Potential European Partner(s)
The following are the important aspects Phase Advanced Sensor Systems Corp. is looking for a European partner to help optimize its current sensors:
Partners with experience in hostile environment sensing or building and deploying sensors in hostile environments. The company prefers contacts with some experience working in high vibration and shock environments, and operation over a wide temperature range including temperatures above 200ºC.
Related keywords
Environmental and Biometrics Sensors, Actuators
Optical Networks and Systems
Packaging / Handling
Sensors for cars and transport
Sensors & Wireless products
Analyses / Test Facilities and Methods
Optical Technology related to measurements
Sensor Technology related to measurements
Fibre Optics
Other measuring devices (including ifrared gas analysers, moisture analysers)
Monitoring equipment
Energy Market
Oil and Gas Exploration and Production
Chemicals and materials related to Oil and Gas
Oil and Gas Drilling, Exploration and Extraction Equipment
Metering and monitoring
Oil, gas and coal
Lubricants and functional fluids
About GCCIR
Public Agency from Canada
GCCIR
The German-Canadian Centre for Innovation and Research (GCCIR) is a multilateral initiative for the development of German-Canadian, and more broadly European-Canadian, research and business relations. It is based in Edmonton, Alberta and is located in the TEC Edmonton Business Incubator. The Centre provides support for the exchange of information, development of networks, and the establishment and cultivation of collaborative partnerships in academia, business, and industry.

The GCCIR, along with Innoget, is the co-organizer of the GCCIR Matchmaking Symposium in Barcelona, to be held on November 19, 2018 in Barcelona (Spain). With the support of the Centre for the Development of Industrial Technology (CDTI) and ACCIÓ, the Agency for Business Competitiveness of Catalonia, the symposium is a unique opportunity for all Spanish organizations to connect with Albertan partners to jointly develop R&D projects eligible to receive funding under the Alberta-Europe Technology Collaboration Fund as well as other funding programs to be presented during the event.

From the Alberta side, roughly 15 to 20 Albertan SMEs (small-to-medium sized enterprises) will participate in the symposium for the purpose of meeting potential R&D partners based in Spain. Furthermore, during the event, the German-Canadian Centre for Research (GCCIR), the Centre for the Development of Industrial Technology (CDTI) and ACCIÓ will present the available funding programs that both Spanish and Albertan partners could apply to fund the resulting projects related to the industrial sectors below:

Nanotechnology // Geospatial // Drones // Cleantech // Health and e-Health // ICT // IOT // Materials // Energy
Technology Calls on Innoget are directly posted and managed by its members as well as evaluation of proposals.
Innoget is the trusted open innovation and science network aimed at directly connect industry needs with professionals online.
FAQs
The average response rate for this user is 4 weeks
The posting company will directly contact you to open up discussions about your proposal and collaboration opportunities.
You will also be notified and receive feedback from the posting company. You can always transform your proposal into a Technology Offer and post it to other members at no cost.