Desired outcome
As a participant of the upcoming symposium "GCCIR Matchmaking Symposium" organized by the GCCIR and Innoget next 19 November 2018 in Barcelona (Spain), the company ZeroKey Inc. is seeking European partners to meet at the Barcelona event to develop a joint collaboration project.

ZeroKey is specifically interested in companies that have established market positions with differentiated technology. The company wants to accomplish strategic partnerships with companies in three areas:

1. Building AR/VR content with support for its hardware platform, including content for training, productivity and entertainment applications.
2. Deployment of its AR/VR tech in unique and challenging applications, such as automation, manufacturing, and supply chain logistics.
3. Integration of its fundamental technology with accessory AR/VR devices.

In case you are interested in meeting ZeroKey Inc. at the Barcelona event to discuss a potential collaboration, please register for free to the symposium through the orange button provided above.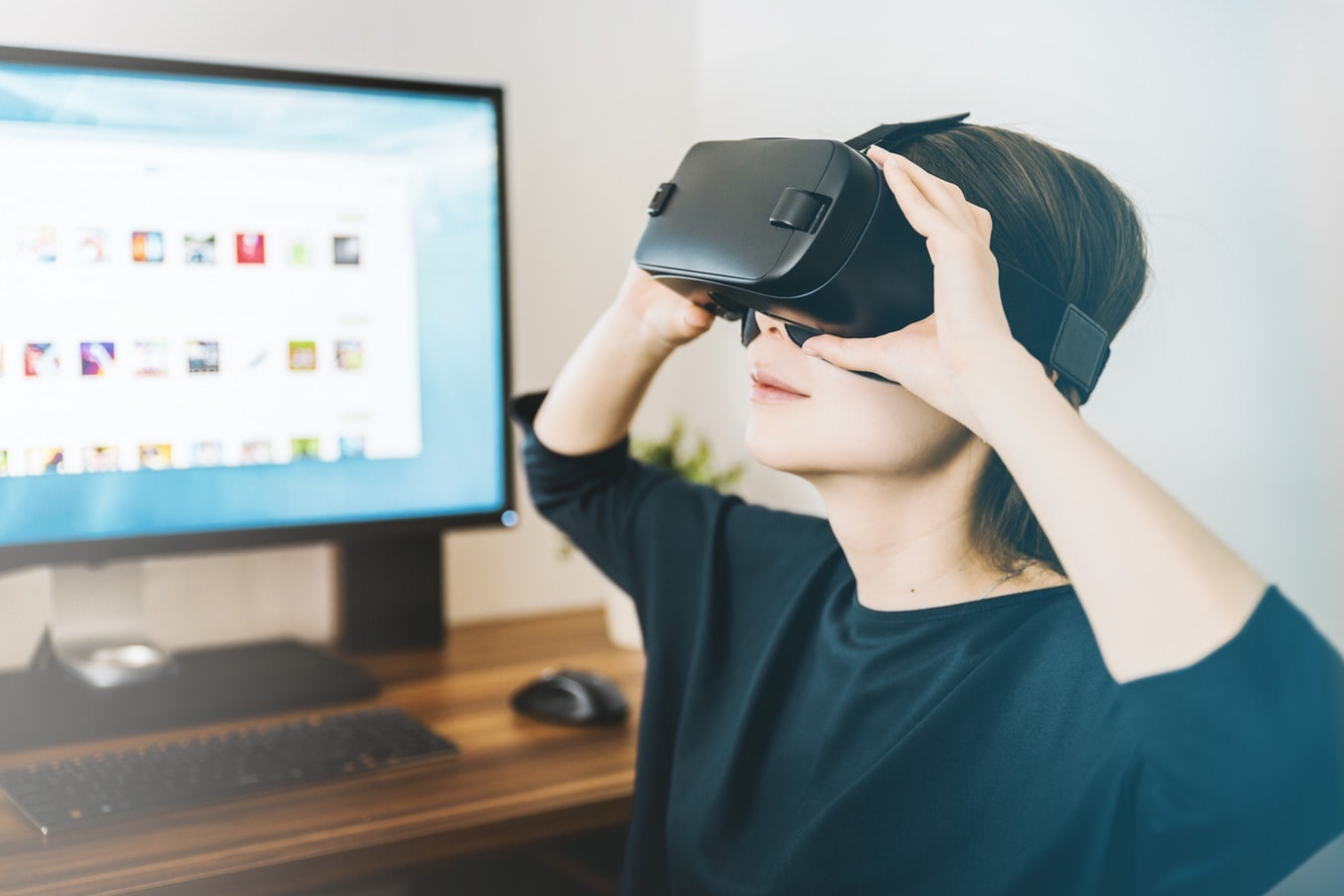 Details of the Technology Call
Zerokey bridges the gap between the digital world and the real world, enabling AR/VR solutions for everyday use cases. The company has developed a breakthrough and patented technology that enables very high accuracy (1mm) and low-cost spatial position tracking for virtual reality (VR) and augmented reality (AR) applications.
The company is commercializing this technology as a turnkey solution for mobile AR/VR products. This technology is a major breakthrough that opens the door for a whole ecosystem of innovative products and secondary technologies not possible before.
In addition to a full complement of in-house rapid prototyping capabilities, ZeroKey comprises top-experts in the field of Geomatics and electronics design. Leveraging this R&D capability, the company has designed, build, manufactured and sold into the market, and industry-leading positioning technology which is driving solutions for some of the world's largest tech companies.
ZeroKey developed Big Room technology, offers a generalized positioning solution for everyday scenarios. Whether the user is shopping at a store, traveling at the airport, or working on a project around the house, ZeroKey can provide high accuracy positioning to enable AR/VR solutions in these challenging environments.
The primary innovation offered by Big Room technology is the size and portability of its tracking sensors. Current competing systems require fixed base stations and large tracked sensors over 11cm in diameter. ZeroKey delivers the ultimate in portability with sensors at a fraction of the size (2.5cm and below). This capability opens the door for countless products, use cases, and applications that are simply not possible with incumbent technology, such as tracked wearables, IoT devices, personal trackers, asset trackers, etc.
Big Room's ability to expand the indoor coverage of a system to extremely large areas is a major competitive edge. This is as simple as adding more sensors, which is akin to adding more "GPS satellites" in the sky. Today's incumbent technologies have great difficulty in achieving the same functionality and are currently limited to room sizes of less than 3.5m x 3.5m. While such rooms may be suitable for home entertainment, other applications such as arcades, commercial workspaces, training facilities, etc. require much larger areas. This is a significant gap in the state-of-the-art that Big Room can handily address.
Preferences / Requirements for Potential European Partner(s)
The following are the important aspects Rational Robotics is looking for in a European partner organization:
The company prefers to work with companies that have established market positions with differentiated technology. Ideal partners include ICT hardware companies and AR/VR content companies
Related keywords
Electronics, IT and Telecomms
Automation, Robotics Control Systems
Information Processing, Information System, Workflow Management
Artificial Intelligence (AI)
Computer Hardware
Imaging, Image Processing, Pattern Recognition
Knowledge Management, Process Management
Building Automation Software
Internet of Things
Cloud Technologies
Visualisation, Virtual Reality
Information processing & Systems, Workflow
Process automation
Sensors & Wireless products
Measurements and Standards
Computer related
Artificial intelligence related software
Other industrial automation
About GCCIR
Public Agency from Canada
GCCIR
The German-Canadian Centre for Innovation and Research (GCCIR) is a multilateral initiative for the development of German-Canadian, and more broadly European-Canadian, research and business relations. It is based in Edmonton, Alberta and is located in the TEC Edmonton Business Incubator. The Centre provides support for the exchange of information, development of networks, and the establishment and cultivation of collaborative partnerships in academia, business, and industry.

The GCCIR, along with Innoget, is the co-organizer of the GCCIR Matchmaking Symposium in Barcelona, to be held on November 19, 2018 in Barcelona (Spain). With the support of the Centre for the Development of Industrial Technology (CDTI) and ACCIÓ, the Agency for Business Competitiveness of Catalonia, the symposium is a unique opportunity for all Spanish organizations to connect with Albertan partners to jointly develop R&D projects eligible to receive funding under the Alberta-Europe Technology Collaboration Fund as well as other funding programs to be presented during the event.

From the Alberta side, roughly 15 to 20 Albertan SMEs (small-to-medium sized enterprises) will participate in the symposium for the purpose of meeting potential R&D partners based in Spain. Furthermore, during the event, the German-Canadian Centre for Research (GCCIR), the Centre for the Development of Industrial Technology (CDTI) and ACCIÓ will present the available funding programs that both Spanish and Albertan partners could apply to fund the resulting projects related to the industrial sectors below:

Nanotechnology // Geospatial // Drones // Cleantech // Health and e-Health // ICT // IOT // Materials // Energy
ZeroKey Inc. is seeking European partners with expertise in AR/VR technologies and devices to meet at the Barcelona event to develop a joint project for commercialization. Apply now!
Technology Calls on Innoget are directly posted and managed by its members as well as evaluation of proposals.
Innoget is the trusted open innovation and science network aimed at directly connect industry needs with professionals online.
FAQs
The average response rate for this user is 4 weeks
The posting company will directly contact you to open up discussions about your proposal and collaboration opportunities.
You will also be notified and receive feedback from the posting company. You can always transform your proposal into a Technology Offer and post it to other members at no cost.