Desired outcome
As a participant of the upcoming symposium "GCCIR Matchmaking Symposium" organized by the GCCIR and Innoget next 19 November 2018 in Barcelona (Spain), the company Innovative Trauma Care Inc. (iTraumaCare) is seeking European partners to meet at the Barcelona event to jointly develop R&D projects.

As an alternative to hemostatic bandages, iTraumaCare is developing a medical hemostatic glove adapted to tightly conform over a donned medical barrier glove. The External Hemostatic Gloves for Hemorrhage Control device is designed for use in a field (or surgical) environment that provides a means to combine the advantages of applying a hemostatic dressing with the simplicity of applying a traditional manual pressure via a gloved hand.

iTraumaCare is specifically interested in collaborating with partners in the following areas:

I. To enable the hemostasis function of the glove, a protected hemostatic agent is required. Being that the IP and regulatory burden for hemostatic agents is quite involved, it would be of interest for iTraumaCare to have a partner that has previously worked with, has regulatory clearance with and has IP associated with one or more hemostatic agents.
II. As a complement to the hemostasis function of the glove material, additional pharmacologically and biologically active agents could be absorbed to the glove, including but not limited to, antifibrinolytics, styptics, antibacterial agents, antimicrobial agents, analgesic and anaesthetic agents for treatment. A company that has interest with, regulatory clearance with and IP protection of such areas would be of interest. Additional regulatory clearance would be required for the different formulations with different indications for use, so partners with regulatory cleared chemistry would be preferred. As a product class, these combination products could lead to multiple and varied products for sale.
III. To create a hemostatic glove, raw materials manufactures will be required. Manufacturers with IP in development for unique manufacturing of hemostatic fibres, acting like a tightly conforming hemostatic bandage, the actions of the surgeon's physician's, warfighter's or medic's hands and fingers applying manual pressure will also accelerate hemostasis chemically. Material manufacturers for hemostatic gloves can be used similar to most of the current sources materials for hemostatic bandages such as packing into wounds for contact hemostasis, wherein the glove can be removed from the caregiver's hands and temporarily inserted into the wound to temporize blood loss.

In case you are interested in meeting iTraumaCare at the Barcelona event to discuss a potential collaboration, please register for free to the symposium through the orange button provided above.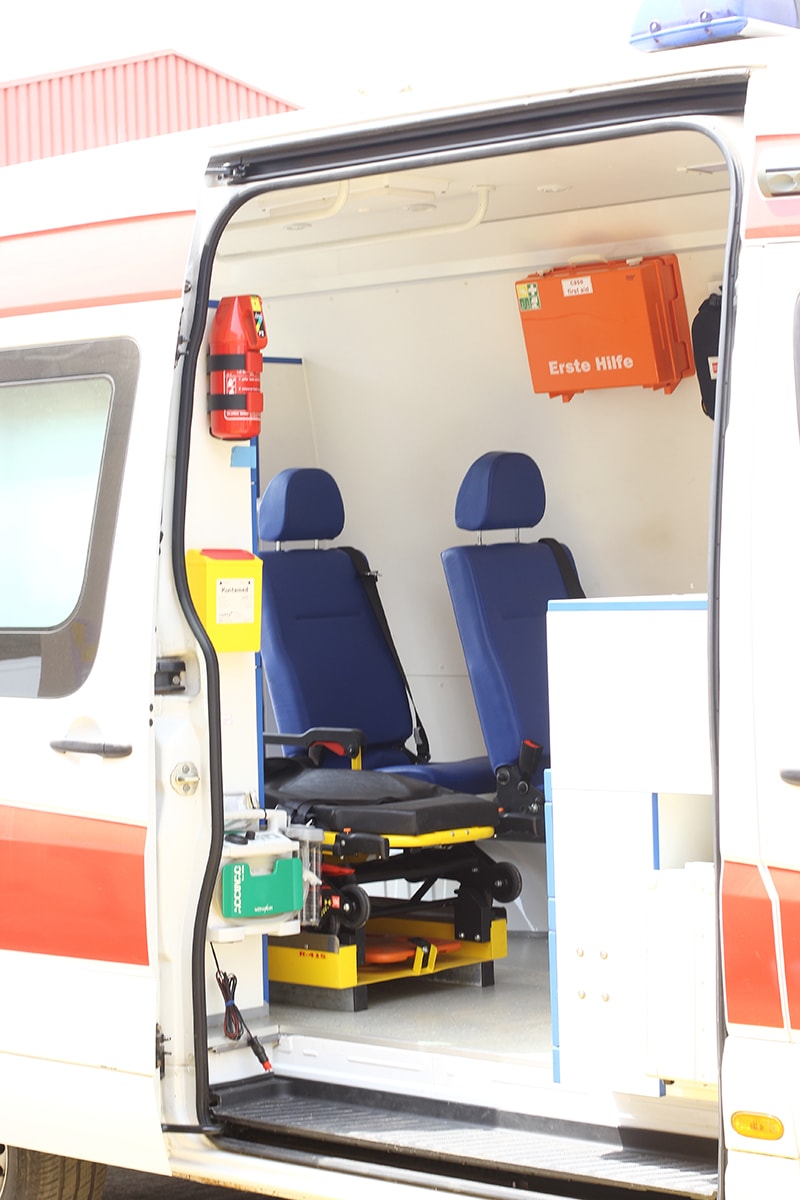 Details of the Technology Call
iTraumaCar is an Edmonton-based medical device company focused on haemorrhage control and point of injury solutions to treat trauma victims. iTraumaCare's first product is iTClamp®, a temporary wound clamping device to control bleeding within seconds of a traumatic injury.
To demonstrate strong technological advantage and health benefit in trauma, iTraumaCare needs to develop a new product class to solidify its position as a world leader in trauma, not only a single product company. Thus, iTraumaCare is developing a medical hemostatic glove adapted to tightly conform over a donned medical barrier glove.
The hemostatic glove would be a fabric glove or finger cot, the fibres of which would be impregnated with adsorbed hemostatic agents. The hemostatic agents accelerate clotting and staunch bleeding to a wound to reduce blood loss concurrent with manual pressure. Beyond simple gauze gloves, these gloves actively accelerate clotting.
Several hemostatic dressings have been developed that accelerate the production of stable clot through chemistry, affecting the clothing cascade. However, hemostatic dressings have their disadvantages.
Primary design objectives of the Hemostatic Glove are a rapid application, targeted, effective, compact, light and durable, easy to use under stress and minimal training required.
Caregivers apply the External Hemostatic Glove based on woven or non-woven gloves with adsorbed hemostatic agent. For smaller wounds, finger cots are used onto a single finger to provide targeted digital pressure to a small wound. For larger wounds, gloves are used to provide targeted digital pressure through multiple fingers, the palm, and the back of the hand.
Maturity is TRL 4.
Preferences / Requirements for Potential European Partner(s)
The following are the important aspects iTraumaCare is looking for a European partner company with the main goal to develop a treated matrix to be used as a cloth and/or glove that accelerate hemostasis and repels clot binding.
Companies with early prototypes of a relevant product developed prior to the discussion in Barcelona would be of interest. iTraumaCare's data is available for review under MNDA ahead of the face-to-face meeting.
• Being that predicate hemostatic dressings exist, it is expected that partners with regulatory clearance (or in process) for hemostatic chemistry, and technology that can safely accelerate blood clothing with plant fibres, would be of interest. Capabilities for surface modification of plant fibres that also retains biodegradation capability would also be of interest.
• Interest in particular pharmacologically and chemically active agents both related / not related to hemostasis are of interest – both adsorbed or dried on to the glove material(s). Companies with regulatory clearance for a styptic antibacterial agent, antimicrobial agent, analgesic and anaesthetic agent would be of interest as well.
• Interest in innovative types of textile fibres, surface modification of plant fibres that can safely create a superhydrophobic surface coating, thickness of interwoven and non-woven layers, etc. may also be worth discussion
Related keywords
Industrial Technologies
Chemical Technology and Engineering
Pharmaceutics
Care, Hygiene, Beauty, Cosmetics
Textiles Technology
Woven technical textiles for industrial applications
Textile fibres
Biological Sciences
Medicine, Human Health
Protecting Man and Environment
Safety
Fire Safety Technology
Medical Health related
Surgical instrumentation and equipment related to Therapeutics
Other Medical/Health Related
Disposable products
Handicap aids
Other medical/health related (not elsewhere classified)
Medical equipment
Electromedical and medical equipment
Rescue and emergency equipment
Surgical instrumentation and equipment
Medical instruments
Laboratory equipment
Consumer related
Consumer Products
Health and beautty aids, Cosmetics
About GCCIR
Public Agency from Canada
GCCIR
The German-Canadian Centre for Innovation and Research (GCCIR) is a multilateral initiative for the development of German-Canadian, and more broadly European-Canadian, research and business relations. It is based in Edmonton, Alberta and is located in the TEC Edmonton Business Incubator. The Centre provides support for the exchange of information, development of networks, and the establishment and cultivation of collaborative partnerships in academia, business, and industry.

The GCCIR, along with Innoget, is the co-organizer of the GCCIR Matchmaking Symposium in Barcelona, to be held on November 19, 2018 in Barcelona (Spain). With the support of the Centre for the Development of Industrial Technology (CDTI) and ACCIÓ, the Agency for Business Competitiveness of Catalonia, the symposium is a unique opportunity for all Spanish organizations to connect with Albertan partners to jointly develop R&D projects eligible to receive funding under the Alberta-Europe Technology Collaboration Fund as well as other funding programs to be presented during the event.

From the Alberta side, roughly 15 to 20 Albertan SMEs (small-to-medium sized enterprises) will participate in the symposium for the purpose of meeting potential R&D partners based in Spain. Furthermore, during the event, the German-Canadian Centre for Research (GCCIR), the Centre for the Development of Industrial Technology (CDTI) and ACCIÓ will present the available funding programs that both Spanish and Albertan partners could apply to fund the resulting projects related to the industrial sectors below:

Nanotechnology // Geospatial // Drones // Cleantech // Health and e-Health // ICT // IOT // Materials // Energy
Innovative Trauma Care Inc. is seeking European partners to develop a novel medical hemostatic glove to tightly conform over a donned medical barrier glove to meet at the Barcelona event to develop a jointly funded collaboration project. Apply now!
Technology Calls on Innoget are directly posted and managed by its members as well as evaluation of proposals.
Innoget is the trusted open innovation and science network aimed at directly connect industry needs with professionals online.
FAQs
The average response rate for this user is 4 weeks
The posting company will directly contact you to open up discussions about your proposal and collaboration opportunities.
You will also be notified and receive feedback from the posting company. You can always transform your proposal into a Technology Offer and post it to other members at no cost.