Desired outcome
As a participant of the upcoming symposium "GCCIR Matchmaking Symposium" organized by the GCCIR and Innoget next 19 November 2018 in Barcelona (Spain), the company Keystone Labs Inc. is seeking European partners to meet at the Barcelona event to jointly develop an R&D project.

Keystone Labs Inc. is specifically interested in organizations which have expertise in nanotechnology and microfluidics to develop a state-of-the-art technology with pinpoint accuracy in real-time.

In case you are interested in meeting Keystone Labs Inc. at the Barcelona event to discuss a potential collaboration, please register for free to the symposium through the orange button provided above.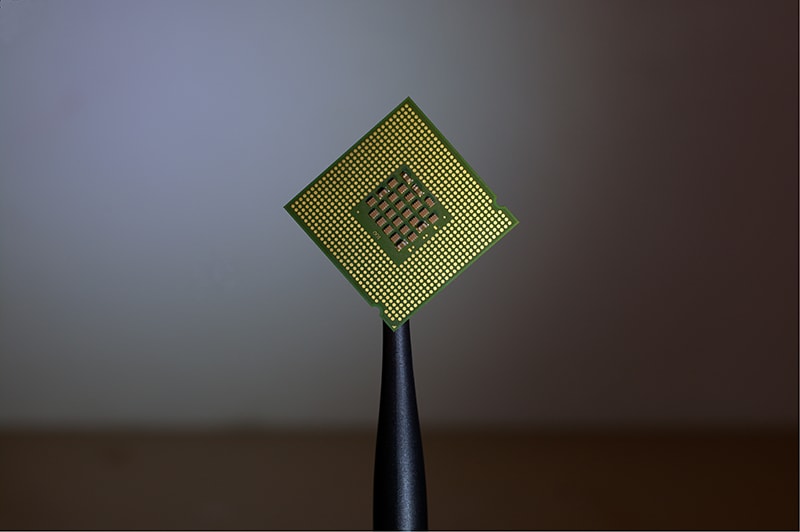 Details of the Technology Call
Keystone Labs Inc. is a Health Canada accredited laboratory focused on quality Microbiological and Analytical testing. Keystone's primary focus has been on Pharmaceutical, Biotechnology, Medical Device and Nutraceutical companies.).
With an eye towards the legalization of medical cannabis in Canada, Keystone Labs received a Drug and Controlled Substance License through Health Canada in August 2015 to conduct cannabis testing in a regulated environment. The company's validated testing is poised to open the door to new testing opportunities.
On the R&D side, Keystone's KEY-CHIP real-time testing platform technology will offer worldwide cannabis users, personal, and commercial growers significant data analysis within minutes. The KEY-CHIP technology will use state-of-the-art solid-state microchip technology and be capable of creating accurate quantitative results in real-time, which is not found on the market at this time. When used by personal and commercial cannabis growers, they can determine where each plant is in its growth cycle for maximum cannabinoid production to offer the best product and determine optimal harvest time.
This microchips will be incorporated into a cassette and onboard microfluidics technology will allow interaction of the client's sample with the microchip technology. The cassette will be inserted into an amplification device which will detect and quantitate the cannabinoids. The information will be sent to a smartphone interactive App via Bluetooth for analysis and data display results. The first KEY-CHIP device will be a real-time test kit for cannabinoid detection of THD and CBD. The project is currently in prototype.
The personal product and real-time platform technologies will allow for the development of other key testing requirements by Health Canada. This access to cannabis testing will allow producers and providers the confidence and security the product has not been adulterated and meets their specific requirements.
Using our existing product platform, Keystone Labs will pursue development of the following test kits for microbial contamination, pesticides, heavy metals, aflatoxins, terpenes and residual solvents.
In this way, Keystone Labs is looking for European partners to develop real-time accuracy for the cannabis industry. As more European countries move towards legalization of medical cannabis and possible recreational cannabis, the potential to develop a product with technical excellence from around the world.
The project would be to develop partnerships for different parts of the device. These would include nanotechnology and microfluidics, image capture and image analysis, app development, antibody development and device engineering.
Preferences / Requirements for Potential European Partner(s)
Keystone would like to partner with European companies which have expertise in nanotechnology and microfluidics to develop a state-of-the-art technology with pinpoint accuracy in real-time. It would be beneficial for the nanotechnology and microfluidic partner to have the following expertise:
• Infrastructure for development as well as production of single chips with different components
• Microfluidic expertise with onboard chip reagents, precise control, and manipulation of fluids on the chip
• Development of operating devices interacting with the chips
• Possible micro-optical technology (cameras)
Other areas of excellence for potential partnerships would be antibody development for commercialization, image capture and analysis and device engineering development. Other following expertise beneficial to a partnership for development of this device would be:
• Development of specific antibody-producing cell lines for commercial production for new targets for the device
• Program coding and APP development of software for image analysis
Related keywords
Electronics, IT and Telecomms
Artificial Intelligence (AI)
Environmental and Biometrics Sensors, Actuators
Applications for Health
Nanotechnologies related to electronics & microelectronics
Micro- and Nanotechnology
Biological Sciences
Medicine, Human Health
Biology / Biotechnology
Biochemistry / Biophysics Technology
Toxicology Technology
Micro- and Nanotechnology related to Biological sciences
Industrial Biotechnology
E-Health
Sensors & Wireless products
Micro- and Nanotechnology related to agrofood
Measurements and Standards
Measurement Tools
Analyses / Test Facilities and Methods
Electrical Technology related to measurements
Mechanical Technology related to measurements
Optical material testing
Optical Technology related to measurements
Sensor Technology related to measurements
Reference Materials
Computer related
Medical Health related
Diagnostic
Diagnostic services
Agro and Marine biotech
Medical equipment
Welfare technologies
Plant and animal health
About GCCIR
Public Agency from Canada
GCCIR
The German-Canadian Centre for Innovation and Research (GCCIR) is a multilateral initiative for the development of German-Canadian, and more broadly European-Canadian, research and business relations. It is based in Edmonton, Alberta and is located in the TEC Edmonton Business Incubator. The Centre provides support for the exchange of information, development of networks, and the establishment and cultivation of collaborative partnerships in academia, business, and industry.

The GCCIR, along with Innoget, is the co-organizer of the GCCIR Matchmaking Symposium in Barcelona, to be held on November 19, 2018 in Barcelona (Spain). With the support of the Centre for the Development of Industrial Technology (CDTI) and ACCIÓ, the Agency for Business Competitiveness of Catalonia, the symposium is a unique opportunity for all Spanish organizations to connect with Albertan partners to jointly develop R&D projects eligible to receive funding under the Alberta-Europe Technology Collaboration Fund as well as other funding programs to be presented during the event.

From the Alberta side, roughly 15 to 20 Albertan SMEs (small-to-medium sized enterprises) will participate in the symposium for the purpose of meeting potential R&D partners based in Spain. Furthermore, during the event, the German-Canadian Centre for Research (GCCIR), the Centre for the Development of Industrial Technology (CDTI) and ACCIÓ will present the available funding programs that both Spanish and Albertan partners could apply to fund the resulting projects related to the industrial sectors below:

Nanotechnology // Geospatial // Drones // Cleantech // Health and e-Health // ICT // IOT // Materials // Energy
Keystone Labs is seeking European partners with expertise in nanotechnology and microfluidics to meet at the Barcelona event to develop a jointly funded collaboration project. Apply now!
Technology Calls on Innoget are directly posted and managed by its members as well as evaluation of proposals.
Innoget is the trusted open innovation and science network aimed at directly connect industry needs with professionals online.
FAQs
The average response rate for this user is 4 weeks
The posting company will directly contact you to open up discussions about your proposal and collaboration opportunities.
You will also be notified and receive feedback from the posting company. You can always transform your proposal into a Technology Offer and post it to other members at no cost.