Desired outcome
As a participant of the upcoming symposium "GCCIR Matchmaking Symposium" organized by the GCCIR and Innoget next 19 November 2018 in Barcelona (Spain), the company Rational Robotics is seeking European partners to meet at the Barcelona event to develop a joint collaboration project.

Rational Robotics is specifically interested in companies that make or heavily use CNC machines with the main goal to create a low-cost machine tending robotic system making use of the CNC expertise provided by the partner and the robotics expertise provided by Rational Robotics. Industrialized cameras (attachment 5 & 6) will be used to differentiate from other open loop systems.

In case you are interested in meeting Rational Robotics at the Barcelona event to discuss a potential collaboration, please register for free to the symposium through the orange button provided above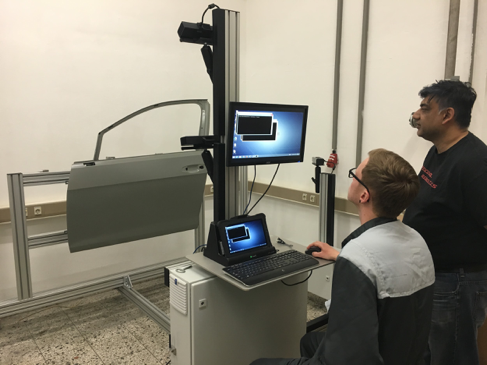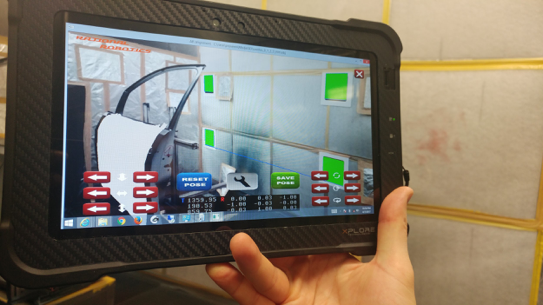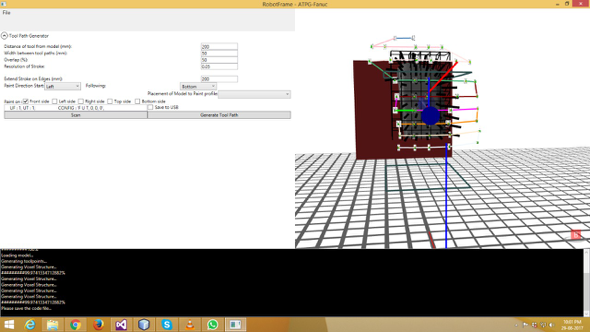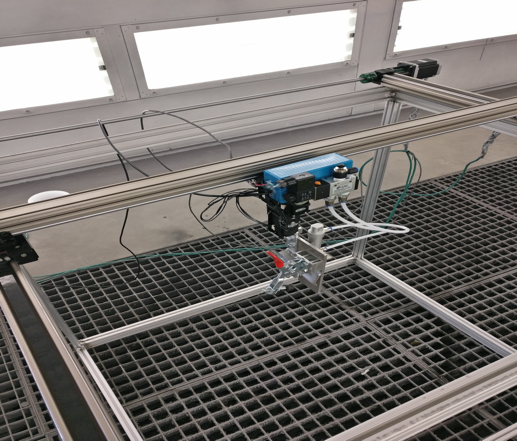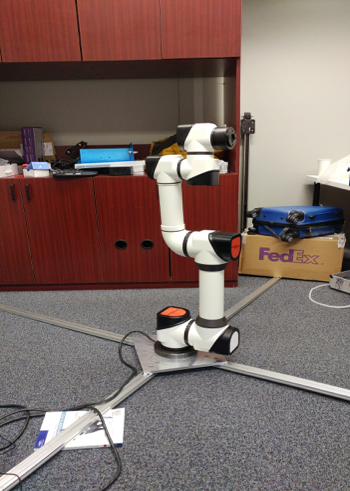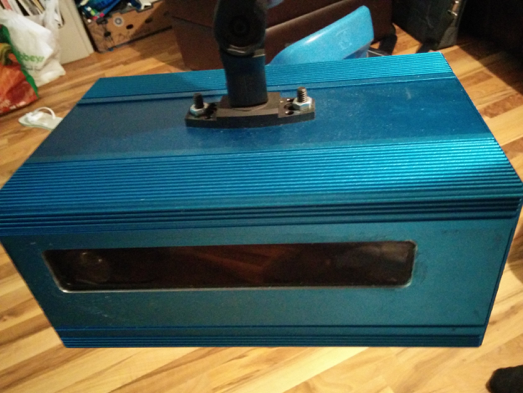 Details of the Technology Call
Rational Robotics is a venture-backed company supported by SOS Ventures and Qualcomm Ventures, and it specializes in vision-guided robots; it combines robots with computer vision to make robotic automation economically viable in low quantities with high mix. Their main area of application is coating and painting by the company is also expanding this to other products such as machine tending.
Rational Robotics' developed robots are able to pain objects of varying sizes without the need for individual part programming since their scan and plan system automatically generates the tool path for the paint applicator.
The vision servoed robots compensate for irregularities in uses cases where every part position is not known. Also, it lets their system compensate for failures that might happen.
In the attachments above Rational Robotics shows (1) their scanning rig used to scan parts and (2) their augmented reality alignment tool used to align the toolpath. Attached as well there is (3) a screenshot of Rational Robotics software automatically generating a toolpath and (4) one of Rational Robotics' robots.
Preferences / Requirements for Potential European Partner(s)
The following are the important aspects Rational Robotics is looking for in a European partner organization:
• Expertise in machining
• Expertise in machine tending
• Expertise in interfacing to CNC machines
Related keywords
Electronics, IT and Telecomms
Automation, Robotics Control Systems
Information Processing, Information System, Workflow Management
Artificial Intelligence (AI)
Computer Software Technology
Imaging, Image Processing, Pattern Recognition
Knowledge Management, Process Management
Building Automation Software
Remote Control
Smart Appliances
Internet of Things
Cloud Technologies
IT and Telematics Applications
Multimedia
Telecommunications, Networking
Electronic circuits, components and equipment
Process automation
Automotive engineering
Automotive electrical and electronics
Sensors for cars and transport
Sensors & Wireless products
Sensor Technology related to measurements
Industrial Automation
Industrial measurement and sensing equipment
Process control equipment and systems
Robotics
Machine vision software and systems
Numeric and computerised control of machine tools
Other industrial automation
cnc
computer numerical control
machine tending
cnc machines
About GCCIR
Public Agency from Canada
GCCIR
The German-Canadian Centre for Innovation and Research (GCCIR) is a multilateral initiative for the development of German-Canadian, and more broadly European-Canadian, research and business relations. It is based in Edmonton, Alberta and is located in the TEC Edmonton Business Incubator. The Centre provides support for the exchange of information, development of networks, and the establishment and cultivation of collaborative partnerships in academia, business, and industry.

The GCCIR, along with Innoget, is the co-organizer of the GCCIR Matchmaking Symposium in Barcelona, to be held on November 19, 2018 in Barcelona (Spain). With the support of the Centre for the Development of Industrial Technology (CDTI) and ACCIÓ, the Agency for Business Competitiveness of Catalonia, the symposium is a unique opportunity for all Spanish organizations to connect with Albertan partners to jointly develop R&D projects eligible to receive funding under the Alberta-Europe Technology Collaboration Fund as well as other funding programs to be presented during the event.

From the Alberta side, roughly 15 to 20 Albertan SMEs (small-to-medium sized enterprises) will participate in the symposium for the purpose of meeting potential R&D partners based in Spain. Furthermore, during the event, the German-Canadian Centre for Research (GCCIR), the Centre for the Development of Industrial Technology (CDTI) and ACCIÓ will present the available funding programs that both Spanish and Albertan partners could apply to fund the resulting projects related to the industrial sectors below:

Nanotechnology // Geospatial // Drones // Cleantech // Health and e-Health // ICT // IOT // Materials // Energy
Rational Robotics is seeking European partners with expertise in machining and CNC machines to meet at the Barcelona event to develop a jointly funded collaboration project. Apply now!
Technology Calls on Innoget are directly posted and managed by its members as well as evaluation of proposals.
Innoget is the trusted open innovation and science network aimed at directly connect industry needs with professionals online.
FAQs
The average response rate for this user is 4 weeks
The posting company will directly contact you to open up discussions about your proposal and collaboration opportunities.
You will also be notified and receive feedback from the posting company. You can always transform your proposal into a Technology Offer and post it to other members at no cost.