Desired outcome
As a participant of the upcoming symposium "GCCIR Matchmaking Symposium" organized by the GCCIR and Innoget next 19 November 2018 in Barcelona (Spain), the company 48Hour Discovery Inc. (48HD) is seeking European partners to meet at the Barcelona event to develop a joint project for commercialization.

48HD is specifically interested in collaborating with:

I. Companies that have drug discovery related technologies such as protein scaffolds, macrocycle technologies, or other post-translational modifications
II. Companies or research institutes conducting clinical trials with a focus on precision medicine to develop custom/precision microenvironments for cancer testing

In case you are interested in meeting 48HD at the Barcelona event to discuss a potential collaboration, please register for free to the symposium through the orange button provided above.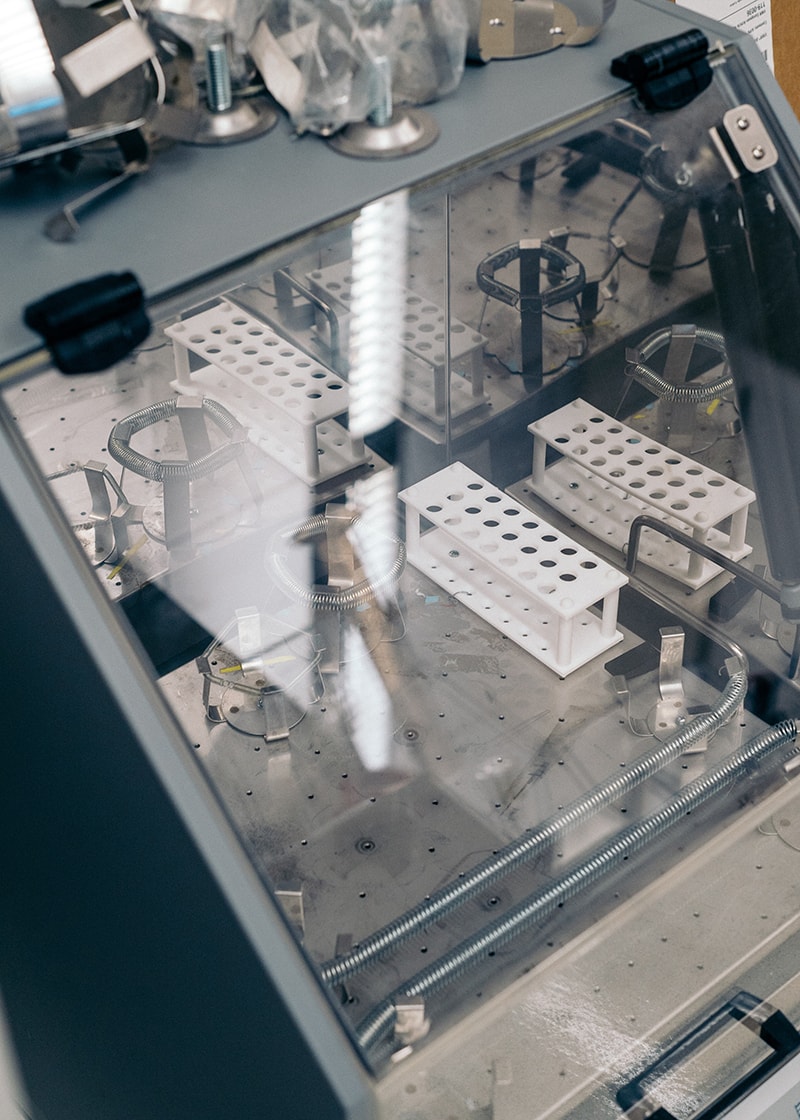 Details of the Technology Call
48Hour Discovery Inc. (48HD) is a spin-off company from the University of Alberta founded by Prof. Ratmir Derda. Since starting in February 2017, 48HD recruited 6 full-time employees, secure $300,000 in non-dilutive funding and generated $150,000 in revenue to date with an additional $300,000 for completion of all milestones in executed agreements.
48HD enables accelerated drug-discovery using massively high-throughput screens. 48HD provides services in ligand discovery for research networks, academics and the pharmaceutical industry using a patented ligand discovery process license exclusively to 48HD.
Its molecular discovery platform permits them to streamline the traditional method for ligand identification by making it possible to simultaneously assess the drug-ability of the target and performing high-throughput screening of a large compound library. 48DHD combines:
I. The synthesis of new genetically encoded chemical entities; chemically modified and value-added libraries of peptide molecules
II. Patented technologies for genetic encoding of these structures
III. Bioinformatics expertise for rapid mining of these libraries
Genetic encoding permits them to barcode and thereby identify each molecule. At the preliminary level, this technology permits them to perform the high-throughput screening in one assay vessel. In contrast, the canonical method to test 100 compounds would required 100 different reaction or assay vessels. Additionally, by having libraries of greater than 109 diverse molecules combined in one vessel, the drug-ability of the target is tested simultaneously.
48HD's core service is screening with a single simple or complex protein. This innovation is a TRL 9: the technology is in its final form and under commercial revenue generating conditions.
Its first product provides the chemical structures of ligands for purified protein targets, a list of 50-100 confident leads, within a few days of the receipt of the target by the company. Their product development includes molecular discovery platform for cell-based screening and high-value targets (e.g. GPCR), developing an accessible form of their discovery platform as a "kit", and empowering the next generation culture and screening of personalized cancer therapeutics.
48HD's mission is to fill the world with reliable molecular information to enable new product development in diverse industries. Thus, in order to support their growth strategy, they aim to identify a European partner to jointly develop a project for commercialization.
Preferences / Requirements for Potential European Partner(s)
The following are the important aspects 48HD is looking for in a European partner company (Any potential partner company is not expected to have all of the aspects):
• Drug discovery program
• Expertise peptide chemistry (i.e. lipidation to prolong half-life of peptides in circulation, disulfide bond mimetic (macrocycles), expertise in transforming natural peptides therapeutics; drug development pipeline and/or generation of peptide-drug conjugates
• Drug candidate validation assays
• Clinical trials
Related keywords
Pharmaceutics
Pharmaceutical Products / Drugs
Biology / Biotechnology
Cellular and Molecular Biology Technology
Molecular design Technology
Industrial Biotechnology
Biobased Materials related to Industrial Biotechnology
Genetic Engineering / Molecular Biology
Medical Health related
Pharmaceuticals/fine chemicals
drug discovery
molecular discovery
About GCCIR
Public Agency from Canada
GCCIR
The German-Canadian Centre for Innovation and Research (GCCIR) is a multilateral initiative for the development of German-Canadian, and more broadly European-Canadian, research and business relations. It is based in Edmonton, Alberta and is located in the TEC Edmonton Business Incubator. The Centre provides support for the exchange of information, development of networks, and the establishment and cultivation of collaborative partnerships in academia, business, and industry.

The GCCIR, along with Innoget, is the co-organizer of the GCCIR Matchmaking Symposium in Barcelona, to be held on November 19, 2018 in Barcelona (Spain). With the support of the Centre for the Development of Industrial Technology (CDTI) and ACCIÓ, the Agency for Business Competitiveness of Catalonia, the symposium is a unique opportunity for all Spanish organizations to connect with Albertan partners to jointly develop R&D projects eligible to receive funding under the Alberta-Europe Technology Collaboration Fund as well as other funding programs to be presented during the event.

From the Alberta side, roughly 15 to 20 Albertan SMEs (small-to-medium sized enterprises) will participate in the symposium for the purpose of meeting potential R&D partners based in Spain. Furthermore, during the event, the German-Canadian Centre for Research (GCCIR), the Centre for the Development of Industrial Technology (CDTI) and ACCIÓ will present the available funding programs that both Spanish and Albertan partners could apply to fund the resulting projects related to the industrial sectors below:

Nanotechnology // Geospatial // Drones // Cleantech // Health and e-Health // ICT // IOT // Materials // Energy
48HD Inc. is seeking European partners with drug discovery technologies or expertise to meet at the Barcelona event to develop a joint project for commercialization. Apply now!
Technology Calls on Innoget are directly posted and managed by its members as well as evaluation of proposals.
Innoget is the trusted open innovation and science network aimed at directly connect industry needs with professionals online.
FAQs
The average response rate for this user is 4 weeks
The posting company will directly contact you to open up discussions about your proposal and collaboration opportunities.
You will also be notified and receive feedback from the posting company. You can always transform your proposal into a Technology Offer and post it to other members at no cost.