Desired outcome
Activation on demand is a chance for us to develop new designs for high performance adhesive tapes. External trigger shall release reactive raw material e.g. chemcial crosslinking agents.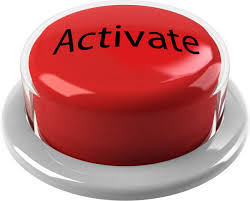 Details of the Technology Call
The reaction /activation should take place inside an adhesive tape on a certain demand. The solutions have to guarantee:
Release of functional raw material by using external trigger
Up-scaling possible
Suitable for Hotmelt adhesives or solvent-borne adhesives
Solution should be commercially available (samples expected)
Technical requirements
Must have properties:
Reactive raw materials have to be released on demand
Activation by all means but non-radioactive radiation
Shelf life >6 month
Particle size
Related keywords
Industrial manufacturing, Material and Transport Technologies
Industrial Manufacture
Materials Technology
Aerospace Technology
Industrial Technologies
Chemical Technology and Engineering
Physical Sciences and Exact Sciences
Biological Sciences
Industrial Products
Chemicals and Materials
About Us
Large Enterprise from European Union
Organization from European Union
We are a consumer products company with global and multinational brands. Our skin care and personal care business is highly R&D driven. We sell our products worldwide and target considerable market sizes with our innovations.
Technology Calls on Innoget are directly posted and managed by its members as well as evaluation of proposals.
Innoget is the trusted open innovation and science network aimed at directly connect industry needs with professionals online.
FAQs
The average response rate for this user is 1 week
The posting company will directly contact you to open up discussions about your proposal and collaboration opportunities.
You will also be notified and receive feedback from the posting company. You can always transform your proposal into a Technology Offer and post it to other members at no cost.