Desired outcome
Power to Methanol is a highly promising technology for the conversion of carbon dioxide (CO2) and hydrogen (H2) generated by renewable energy sources. Fuels derived from methanol such as dimethyl ether and oxymethylene ethers show high potential to significantly reduce the carbon footprint of synthetic fuels for a low carbon mobility in the future.

Industrial catalysts based on CuZnAlOx materials are highly efficient in converting CO-rich syngas, as derived from steam reforming of methane, to methanol. However, with rising content of CO2, catalyst productivity and stability become an issue for industrial applications. Reduced thermal stability may be attributed to higher amounts of product water when applying high CO2 content in the feedgas.

We are seeking alternative catalytic compounds with improved hydrothermal stability and improved activity. Low operating temperatures of <200°C would be desirable for thermodynamic reasons as the conversion of CO2/H2 into methanol is exothermic.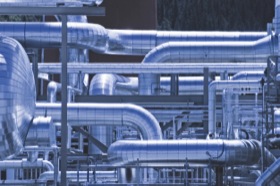 Details of the Technology Call
Technical specifications for the alternative catalyst:
Based on easily available base metals and accessible by conventional preparation techniques such as precipitation or impregnation without major issues when produced in higher amounts
Contain low loading of precious metals as the active mass
Low (or even zero) activity of the catalyst for RWGS – reversed water gas shift
Preferably suitable for instationary operating conditions

From a direct comparison with a CuZnAlOx standard catalyst sample, the alternative catalyst should show advantages under the following reaction conditions (which could differ from the parameters listed) with regard to productivity and selectivity parameters:
Pressure: 10-60 bar
Temperature: 0,5 gMeOH gKat–1 h–1
Feedgas composition: (CO2+CO):H2 ~ 1:3, with CO2:CO > 4:1
Space velocities up to 20.000 h-1
Conversion per pass > 50%, selectivity to MeOH (methanol) > 90%
Related keywords
Industrial manufacturing, Material and Transport Technologies
Materials Technology
Industrial Technologies
Process Plant Engineering
Chemical Technology and Engineering
Special chemicals, intermediates
Physical Sciences and Exact Sciences
Protecting Man and Environment
Clean Production / Green Technologies
Chemicals and materials related to Oil and Gas
Industrial Products
Chemicals and Materials
Industrial chemicals
Chemical and solid material recycling
About Us
Large Enterprise from Switzerland
Organization from Switzerland
We are a world leader company in performance chemicals with operations in over 50 countries.
Technology Calls on Innoget are directly posted and managed by its members as well as evaluation of proposals.
Innoget is the trusted open innovation and science network aimed at directly connect industry needs with professionals online.
FAQs
The average response rate for this user is 4 weeks
The posting company will directly contact you to open up discussions about your proposal and collaboration opportunities.
You will also be notified and receive feedback from the posting company. You can always transform your proposal into a Technology Offer and post it to other members at no cost.