Desired outcome
Nowadays, consumers are more and more concerned about food safety and health. Food even stored properly may still grow bacteria with time goes on. So now we are seeking for technologies or solutions that can detect the total microbial counts in a closed space that can be integrated with refrigerator.
The module shall be small in size and have a relatively long lifetime, as the lifetime of a refrigerator is 8-10 years. Currently, we do not set specific requirement for the detection accuracy. It would be accepted as long as it could detect and tell the total bacteria counts.
Haier prefers to work with partners that have existing technologies or approaches that can be applied to this specific application. Collaboration can involve technology licensing, product sourcing, proof of concept leading to joint development agreements and assistance with scale-up to manufacturing.
Preference will be given to technologies or approaches that currently have working prototypes that can undergo feasibility, validation or proof of concept over a 3-6 month period. Financial support for the proof of concept phase will be negotiated based on specific performance targets agreed between both parties. For selected collaborators Haier may provide access to samples, test equipment and testing facilities. Technologies will need to satisfy manufacturability, material cost and ease of use assessments to progress from the concept stage.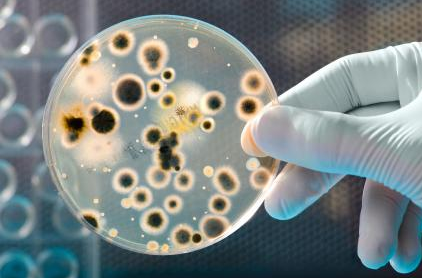 Details of the Technology Call
Successful responses will:
• Detect the total microbial counts in a closed space of 200L or surface (eg. internal wall of a refrigerator and food surface); no requirement for the detection accuracy
• No manual operation is required for better user experience
• Module lifetime shall be no less than 5 years.
• Small in size
• Work well under the refrigeration condition (5°C, 40%~95%RH)
Possible Approaches
Possible approaches could be based on
Approaches Not of Interest:
The following technologies or approaches are not of interest:
Related keywords
Biological Sciences
Biology / Biotechnology
Agriculture and Marine Resources
Agrofood Industry
Micro- and Nanotechnology related to agrofood
Genetic Engineering / Molecular Biology
In vitro Testing, Trials Market
Medical Health related
Medical equipment
Consumer related
Food and Beverages
Consumer Products
Housewares
Other Consumer Related (not elsewhere classified)
About Haier
Large Enterprise from China
Haier
Founded in Qingdao, China in 1984, Haier now has become the world's largest home appliance manufacturer, with its major product lines ranging from refrigerator, freezer, water heater, air conditioner, washing machine, kitchen appliances and many other small appliances. Currently, the Group's major brands include Haier, Casarte, GE Appliances, Aqua, Fisher & Paykel, and Leader. Each brand has its own market position and provides outstanding user experiences for end users.

In the age when open innovation is becoming ever more present, the company is also exploring disruptive innovation in many aspects. In terms of R&D, Haier holds the principle that "The world is our R&D center" and now has established 10 R&D centers all around the world, including 3 in North America, 1 in Germany, 2 in China, 1 in South Korea, 1 in Japan, 1 in India and 1 in New Zealand. Each R&D center can be regarded as a technology integrator and all together they form into a global network to bring continuous advanced and disruptive technologies to Haier.

Haier Open Partnership Ecosystem (HOPE) is an open innovation platform of Haier Group. It engages over 3.8 million technology resources and over 400,000 registered users, and generates over 6,000 creative ideas each year. The platform is dedicated to providing services for global innovators and maximizing the interests of all parties by integrating global resources and facilitating the transformation of these good ideas.

We sincerely welcome organizations, universities, companies to be part of our open innovation process to make best use of their talents and gain benefits from the cooperation between us.
Technology Calls on Innoget are directly posted and managed by its members as well as evaluation of proposals.
Innoget is the trusted open innovation and science network aimed at directly connect industry needs with professionals online.
FAQs
The average response rate for this user is 4 weeks
The posting company will directly contact you to open up discussions about your proposal and collaboration opportunities.
You will also be notified and receive feedback from the posting company. You can always transform your proposal into a Technology Offer and post it to other members at no cost.