Desired outcome
PepsiCo is seeking novel, differentiating technologies and processes in food and adjacent industries for use in the manufacture of unique and novel snack foods from starch. Viable manufacturing solutions that can be applied for non-starch ingredients including sugars, lipids, proteins and others are also of significant interest.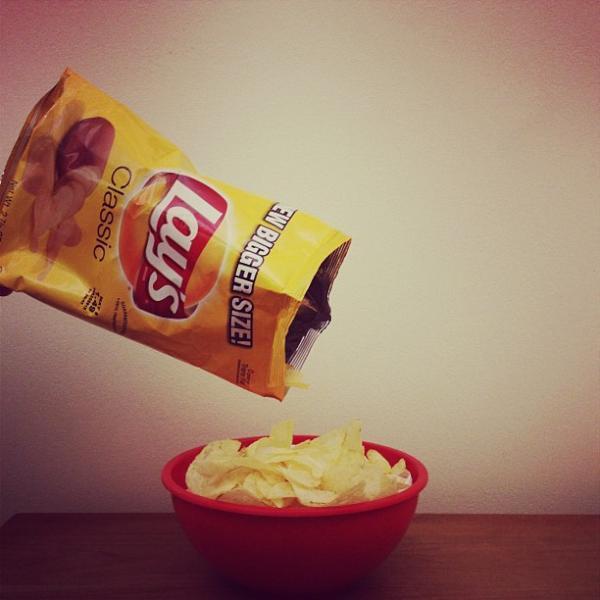 Details of the Technology Call
PepsiCo is continually developing new process technologies to manufacture foods and snacks that are differentiated from existing offerings from the food industry. There are currently four key steps used to prepare common snacks:
• Preparation (such as grinding, mixing, slicing, etc.)
• Shaping (such as sheeting rolls, cutting rolls, extrusion dies, etc.)
• Cooking (such as frying, baking, extrusion with heating through viscous dissipation or cooking in a pressure vessel, etc.)
• Dehydration (such as processes concurrent with cooking during frying or baking, steam flash-off at extruder die or pressure release from a pressure vessel, oven drying, freeze drying, etc.)

PepsiCo implements wide-ranging combinations of these technologies and processes to create snack foods of common shapes and textures. Common examples include snacks such as potato chips, tortilla chips, Cheetos and other extruded snacks. Other snack types can similarly be realized by combining novel variations of the said technologies. For example, popcorn and kernel-based snacks act as natural intermediate-moisture shelf-stable products. Preparation of the kernels occurs via extrusion to produce semi-finished products (via both cooking and dehydration) that are then finished by frying / hot-air popping / pressure-cooking. Conversely, confectionery goods are an entirely separate variety of snack, wherein processes such as enzyme driven liquefaction (truffles), spinning sugar fibers (cotton candy) and slow dehydration of starch jellies in starch molds can all be employed as differentiating manufacturing techniques.

Given the substantial variability in manufacturing technologies employed throughout the industrial landscape, PepsiCo believes that there is significant opportunity for cross-industrial application and optimization. Possible examples could include:
• Modulation of material density via injection molding to achieve palatable snacks
• Use of honeycombing and other micro-structuring technologies to create porous snacks
• Modular assembly or point of use technologies to create unique or customized snack items

The successful technology will:
• Create a snack that is differentiated from currently available products in at least one (several preferred) of the following dimensions:
o Appearance o Shape
o Texture
o Porosity
o Density
o Crunch or hardness
• Result in foods/snacks that are not extremely hard or dense
o Upper limit of hardness equivalent to hard-boiled sugar candy
• Employ materials/ingredients characterized as edible and safe by the authorized regulatory body.
o GRAS in the US; listed as safe to consume by EFSA or by Codex Alimentarius
o At a minimum, the ingredients must be non-toxic.
• Processes used should not be severely harmful to humans.
o Radioactivity, harsh chemical treatments or use of biohazards should be avoided.
Possible solution areas
Possible approaches might include, but are not limited to:
• Injection molding
• Blow molding
• Micro- or nano-structuringo Honeycomb structures
• Modularization and assembled products
• Aggregated products o Microfiber alignment, self-densification or compaction, etc.
• Stitching
• Joining, welding, bonding or fusion
• Point-of-service manufacturing or assembly
• Electro-spinning Delete
Previously attempted solutions (discarded)
The following approaches are not of interest unless the inventor can offer a step-change in the existing technology to dramatically change its cost or performance:
• Independent cooking or dehydration technologies that are NOT part of a multi-stage manufacturing process that results in a novel snack
• 3D printing technologies
Related keywords
Industrial Manufacture
Drying
Forming (rolling, forging, pressing, drawing)
Machining, fine (grinding, lapping)
Mixing (powder, etc.), separation (sorting, filtering)
Extrusion
Microengineering and nanoengineering
Moulding, injection moulding, sintering
Technologies for the food industry
Food Additives/Ingredients/Functional Food
Food Processing
Food Technology
Food and feed ingredients
Food & feed ingredients
Food and Beverages
Industrial Equipment and Machinery
Manufacturing
Other manufacturing (not elsewhere classified)
Nuts and Nut Products, Snacks
food processing
About PepsiCo
Large Enterprise from United States
PepsiCo
PepsiCo is the #1 Food and Beverage company in North America. Our broad range of more than 3,000 delicious products offer consumers convenient and affordable options in nearly every country around the world. Globally our food and beverages are consumed nearly 1 billion times each day. Twenty-two of the brands in our portfolio generate more than $1 billion each in retail sales every year.

The PepsiCo Open Innovation team is the upstream, externally facing, department within PepsiCo Global R&D. We are actively scouting for, identifying, and developing strategic partnerships with external collaborators. Our ultimate goal is to locate key external insights, business models, and technical unlocks that, when partnered with PepsiCo's robust internal R&D expertise, will yield disruptive innovation in our core products and/or new and emerging products/ markets.
Technology Calls on Innoget are directly posted and managed by its members as well as evaluation of proposals.
Innoget is the trusted open innovation and science network aimed at directly connect industry needs with professionals online.
FAQs
The average response rate for this user is 3 weeks
The posting company will directly contact you to open up discussions about your proposal and collaboration opportunities.
You will also be notified and receive feedback from the posting company. You can always transform your proposal into a Technology Offer and post it to other members at no cost.