Desired outcome
PepsiCo invites proposals for alternative, naturally sourced ingredients – including novel and emerging flavors, colors, preservatives or other additives – to replace current traditional ingredients in food and beverage applications. Please review detailed tech request below.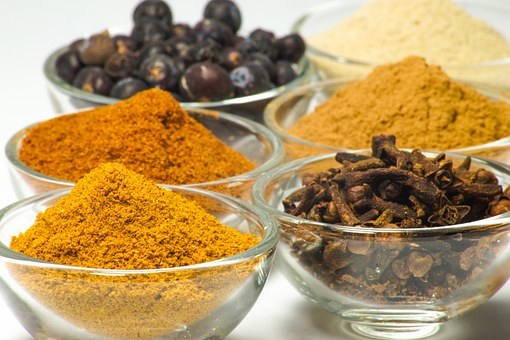 Details of the Technology Call
There is a growing desire throughout modern consumer society for products with simplified, natural ingredients in food and beverage products. When reading a product label, consumers prefer their products to highlight natural ingredients as opposed to artificial or synthetic alternatives. Unfortunately, for some applications – such as neon blue and other bright colors – there is no known natural alternative.
In order to meet growing demand for naturally sourced ingredients, PepsiCo is seeking to identify novel additives, materials and ingredient technologies that can easily incorporate into existing food and beverage products.

Successful technologies will:
• Be naturally occurring or derived from a natural source (e.g. stevia)
• Enzymatic solutions, fermentation, and other bio-transformations or extractions are acceptable as long as any reactants and enzymes used are also from natural sources
• Have similar efficacy and functionality to current artificial/synthetic equivalents
• Replace current ingredient in product formulations without noticeable change or impact to end product
• Cost increase up 10% over current ingredient is acceptable
• Must have line of sight to cost parity
• Global supply must be sufficiently large to meet PepsiCo's supply demands
• Materials/ingredients used preferred to be and characterized as edible and safe by authorized regulatory body
• For example, GRAS materials in the US; materials listed as safe to consume by EFSA or by Codex Alimentarius
• At a minimum the ingredients must be non-toxic

Ideally, the proposed solution would be familiar to most of the traditional consumer population and/or have a
simple ingredient label.
Possible solution areas
Possible approaches include, but are not limited to:• New and unique ingredients• Creation of new ingredient from affordable bio-transformations• Synergistic ingredients that alone do not exceed the interest threshold, but when combined in a product at certain minimum concentrations create a dramatic increase in efficacy and/or function
Previously attempted solutions (discarded)
PepsiCo is open to any viable approach that meets the Key Success Criteria outlined above.
Related keywords
Technologies for the food industry
Food Additives/Ingredients/Functional Food
Food Processing
Food Technology
Agro and Marine biotech
Food and feed ingredients
Food & feed ingredients
Food and Beverages
Health food
Health and beautty aids, Cosmetics
Fruit and Vegetables
Foodstuffs Intended For Special Nutritional Uses
Natural Ingredients
About PepsiCo
Large Enterprise from United States
PepsiCo
PepsiCo is the #1 Food and Beverage company in North America. Our broad range of more than 3,000 delicious products offer consumers convenient and affordable options in nearly every country around the world. Globally our food and beverages are consumed nearly 1 billion times each day. Twenty-two of the brands in our portfolio generate more than $1 billion each in retail sales every year.

The PepsiCo Open Innovation team is the upstream, externally facing, department within PepsiCo Global R&D. We are actively scouting for, identifying, and developing strategic partnerships with external collaborators. Our ultimate goal is to locate key external insights, business models, and technical unlocks that, when partnered with PepsiCo's robust internal R&D expertise, will yield disruptive innovation in our core products and/or new and emerging products/ markets.
Technology Calls on Innoget are directly posted and managed by its members as well as evaluation of proposals.
Innoget is the trusted open innovation and science network aimed at directly connect industry needs with professionals online.
FAQs
The average response rate for this user is 3 weeks
The posting company will directly contact you to open up discussions about your proposal and collaboration opportunities.
You will also be notified and receive feedback from the posting company. You can always transform your proposal into a Technology Offer and post it to other members at no cost.