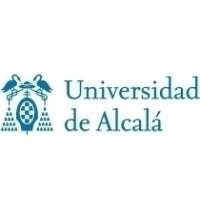 Universidad de Alcalá-OTRI
Research & Technology Organization
Plaza de San Diego s/n 28801 Alcalá de Henares Madrid, Spain · Spain · Not set | PROFESSIONAL
About Universidad de Alcalá-OTRI
The Technology Transfer Office at Alcalá University serves as a liaison between the University and its socioeconomic environment in terms of research and innovation. It encorages collaboration between research groups from universities and companies/institutions, with the objective to promote and commercialize research results and scientific capabilities.

Some of the services offered by this office are specified in the following list:

- Promotion of R & D and improvement of the relationships with companies.
- Promote the participation in R & D projects applicants to public calls (regional, national and European).
- Advising, processing and monitoring of patents and other forms of industrial protection.
- Support in the negotiation of contracts and agreements for R&D&i
Research areas
Digital Systems, Digital Representation
Artificial Intelligence (AI)
Computer Games
Computer Software Technology
Electronic Commerce, Electronic Payment
and 65 more
Building Automation Software
Environmental and Biometrics Sensors, Actuators
Visualisation, Virtual Reality
Mobile Communications
Network Technology, Network Security
Electronic engineering
Embedded Systems and Real Time Systems
Construction maintenance and monitoring methods & equipment
Traffic Engineering / Control Systems
Road Vehicles
Automotive engineering
Audio / video
Artificial intelligence applications for cars and transport
Security systems
Aeronautical technology / Avionics
Aircraft
Helicopter
Satellite Navigation Systems
Space Exploration and Technology
Guidance and control
Wind Technology
Thermal Insulation Technology
Lighting, illumination
Organic Chemistry
Cytology, Cancerology, Oncology
Gene - DNA Therapy
Pharmaceutical Products / Drugs
Biochemistry / Biophysics Technology
Genetic Engineering Technology
Microbiology Technology
Fermentation
Agriculture Machinery / Technology
Horticulture
Food Processing
Food Microbiology / Toxicology / Quality Control
Sensor Technology related to measurements
Environmental Engineering / Technology
Underground infrastructure
Other telephone related (including telephone cost accounting systems, telephone related telephone test systems and telephone answering service equipment)
Other data communications
Communications/networking
Business and office
Home
Banks/financial institutions
Artificial intelligence related software
Other electronics related equipment
Surgical instrumentation and equipment related to Therapeutics
Pharmaceuticals/fine chemicals
Hospital and other institutional management (including management services and leasing)
Oncology
Electromedical and medical equipment
Surgical instrumentation and equipment
Wind Market
Thermal Insulation Market
Energy for the community/public sector
Garden and horticultural products
Other consumer products
Travel agencies and services
Water treatment equipment and waste disposal systems
Motor vehicles, transportation equipment and parts
Insurance related
Advertising and public relations
Engineering and consulting services related to construction
Water, sewerage, chemical and solid waste treatment plants
Egg and Egg Products Meat and Meat Products, Game and Poultry
Organization Website

Organization Type

Research & Technology Organization

Founded

1977

Headquarters

Plaza de San Diego s/n
28801 Alcalá de Henares
Madrid, Spain
Publications (129)
Start collaborating Now!
We are currently seeking best-in-class collaboration partners for the postings listed below. You can respond to current opportunities by browsing the listed entries. We do want to invite you to cooperate with us so please contact us through the available template and we will get in contact with you. Please provide as much detailed information as possible in order to facilitate the engagement process.
Contact Person
What is our process to bring your proposal to market?
First of all we want to know about you, we will ask you for your contact details. Then you'll find out a form that will help us understand your proposal. The quality and accuracy of the information you provide is very important for a proper evaluation, as well as only sending non-confidential information, and protecting your proposal, product or technology with a patent or any other intellectual property right before sending it.
Once submitted, you will receive a confirmation email. Your proposal will be evaluated by our innovation team. The results of this assessment will be communicated via email. During the evaluation of your proposal, if we need further information, or at the end of the evaluation, if your proposal is selected, we may request confidential or propietary information from you and will make the appropriate arrangements at that time (e.g. Through a Confidentiality Agreement).