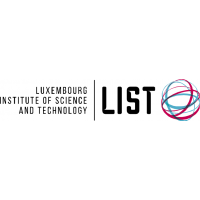 Luxembourg Institute of Science and Technology
Research & Technology Organization
Luxembourg | BASIC
About Luxembourg Institute of Science and Technology
At the Luxembourg Institute of Science and Technology (LIST), we develop innovative and competitive solutions in response to the key needs of Luxembourg and European companies. Our institute is constantly developing. It is a necessity due to technological and social change, industrial evolution, and an ever-changing list of challenges and opportunities.

We are member of the European Association of Research and Technology Organisations (EARTO). As such, we establish a link between research and society as a whole. Our approach is to ensure that transfers take place between these two spheres. LIST's mission is to strengthen the economy through industrial innovation in Luxembourg, and to deliver projects benefitting society and quality of life in general.

We draw our strength from our employees. More than 75% are researchers and innovation experts. They are organised in three research departments which represent the backbone of our activity as a RTO.
Research areas
Information Technology/Informatics
Materials Technology
Environmental Engineering / Technology
Organization Website

Organization Type

Research & Technology Organization

Founded

Headquarters
Publications (1)
Start collaborating Now!
We are currently seeking best-in-class collaboration partners for the postings listed below. You can respond to current opportunities by browsing the listed entries. We do want to invite you to cooperate with us so please contact us through the available template and we will get in contact with you. Please provide as much detailed information as possible in order to facilitate the engagement process.
Contact Person Jennifer Dos Santos
Technology Transfer Officer at Luxembourg Institute of Science and Technology