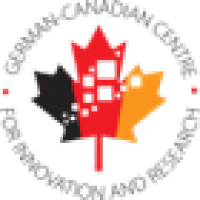 GCCIR
Public Agency
4213 Enterprise Square 10230 Jasper Avenue Edmonton, Alberta T5J4P6, Canada · Canada | BASIC
The German-Canadian Centre for Innovation and Research (GCCIR) is a multilateral initiative for the development of German-Canadian, and more broadly European-Canadian, research and business relations. It is based in Edmonton, Alberta and is located in the TEC Edmonton Business Incubator. The Centre provides support for the exchange of information, development of networks, and the establishment and cultivation of collaborative partnerships in academia, business, and industry.

The GCCIR, along with Innoget, is the co-organizer of the GCCIR Matchmaking Symposium in Barcelona, to be held on November 19, 2018 in Barcelona (Spain). With the support of the Centre for the Development of Industrial Technology (CDTI) and ACCIÓ, the Agency for Business Competitiveness of Catalonia, the symposium is a unique opportunity for all Spanish organizations to connect with Albertan partners to jointly develop R&D projects eligible to receive funding under the Alberta-Europe Technology Collaboration Fund as well as other funding programs to be presented during the event.

From the Alberta side, roughly 15 to 20 Albertan SMEs (small-to-medium sized enterprises) will participate in the symposium for the purpose of meeting potential R&D partners based in Spain. Furthermore, during the event, the German-Canadian Centre for Research (GCCIR), the Centre for the Development of Industrial Technology (CDTI) and ACCIÓ will present the available funding programs that both Spanish and Albertan partners could apply to fund the resulting projects related to the industrial sectors below:

Nanotechnology // Geospatial // Drones // Cleantech // Health and e-Health // ICT // IOT // Materials // Energy
Research areas
Electronics, IT and Telecomms
Industrial manufacturing, Material and Transport Technologies
Industrial Technologies
Energy Technology
Physical Sciences and Exact Sciences
and 14 more
Organization Website

Organization Type

Public Agency

Founded

2012

Headquarters

4213 Enterprise Square 10230 Jasper Avenue Edmonton, Alberta T5J4P6, Canada

Start collaborating!
Technology Calls listed below are calls for partners for consortium from the Albertan companies participating in the "GCCIR Matchmaking Symposium in Barcelona".

The participants are currently seeking European partners to develop international collaborative R&D projects under the Alberta-Europe Technology Collaboration Fund as well as other funding programs to be presented during the symposium.

In case you are interested in meeting them, please register to the event through the orange button provided on each posting.
Contact Person