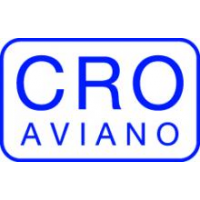 National Cancer Institute CRO Aviano
Research Institute
Italy | BASIC
About National Cancer Institute CRO Aviano
National Cancer Institute CRO-Aviano is an Italian public institute funded in 1984 and is committed to pursue excellence in all aspects of clinical oncology and management of health services. CRO is also an excellence in translational and clinical research activity. Our structure performs an average of 378740 patient exams/year, 8295 pts admitted/year (50% are extra-regional) for medium-long term stays and day hospital treatment. Scientific production sets above of 230 scientific papers in journals with Impact Factor (IF), ranking in the set of the 10% most cited papers in their respective scientific field, having a total IF>1000. Clinical trials average 60 per year.
Research areas
Biological Sciences
Genome Research
Cellular and Molecular Biology Market
Medical Health related
Diagnostic
and 4 more
Organization Website

Organization Type

Research Institute

Founded

Headquarters
Publications (6)
Start collaborating Now!
We are currently seeking best-in-class collaboration partners for the postings listed below. You can respond to current opportunities by browsing the listed entries. We do want to invite you to cooperate with us so please contact us through the available template and we will get in contact with you. Please provide as much detailed information as possible in order to facilitate the engagement process.
Contact Person