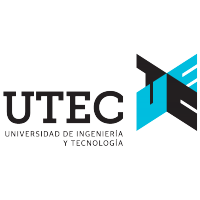 Universidad de Ingeniería y Tecnología (UTEC)
Research & Technology Organization
Jr, Medrano Silva 165, Barranco Lima 4 Perú · Peru | BASIC
About Universidad de Ingeniería y Tecnología (UTEC)
Universidad de Ingeniería y Tecnología - UTEC is an engineering university founded in 2012, located in Lima, Perú. UTEC works as an open platform for collaboration with the academic, public and private sectors focused on Learning, Innovation and Entrepreneurship.

UTEC currently has 9 faculties: Industrial Engineering, Mechanical Engineering, Electronic Engineering, Energy Enginering, Chemical Engineering, Computer Science, Mechatronics, Environmental Engineering and Bioengineering.
Research areas
Imaging, Image Processing, Pattern Recognition
Carbon nanotubes
Industrial Technologies
Clean Industrial Technologies
Chemical Technology and Engineering
and 13 more
Organization Website

Organization Type

Research & Technology Organization

Founded

2012

Headquarters

Jr, Medrano Silva 165, Barranco
Lima 4
Perú
Start collaborating Now!
We are currently seeking best-in-class collaboration partners for the postings listed below. You can respond to current opportunities by browsing the listed entries. We do want to invite you to cooperate with us so please contact us through the available template and we will get in contact with you. Please provide as much detailed information as possible in order to facilitate the engagement process.
Contact Person Business Development Manager at Universidad de Ingeniería y Tecnología (UTEC)