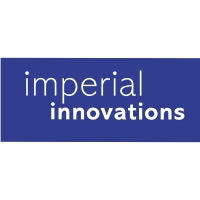 Imperial Innovations
Technology Transfer Network
52 Princes Gate Exhibition Road London SW7 2PG, United Kingdom · United Kingdom | BASIC
About Imperial Innovations
Technology Transfer Office for Imperial College London - under the Touchstone Innovations Group, which includes Venture Capital and incubation facilities.
Research areas
Electronics, IT and Telecomms
Information Processing, Information System, Workflow Management
Industrial manufacturing, Material and Transport Technologies
Plant Design and Maintenance
Communications
and 4 more
Organization Website

Organization Type

Technology Transfer Network

Founded

1986

Headquarters

52 Princes Gate
Exhibition Road
London
SW7 2PG,
United Kingdom

Publications (2)

While downtime is most often associated with equipment failures or breakdowns, it actually encompasses any unplanned event that causes a manufacturing or technological process to stop. For example, downtime can be triggered by material issues, a shortage of operators or unscheduled maintenance.    In order to provide better insights on how machines are running, how efficiently they are performing and exactly how to reduce pr...
Start collaborating Now!
We are currently seeking best-in-class collaboration partners for the postings listed below. You can respond to current opportunities by browsing the listed entries. We do want to invite you to cooperate with us so please contact us through the available template and we will get in contact with you. Please provide as much detailed information as possible in order to facilitate the engagement process.
Contact Person