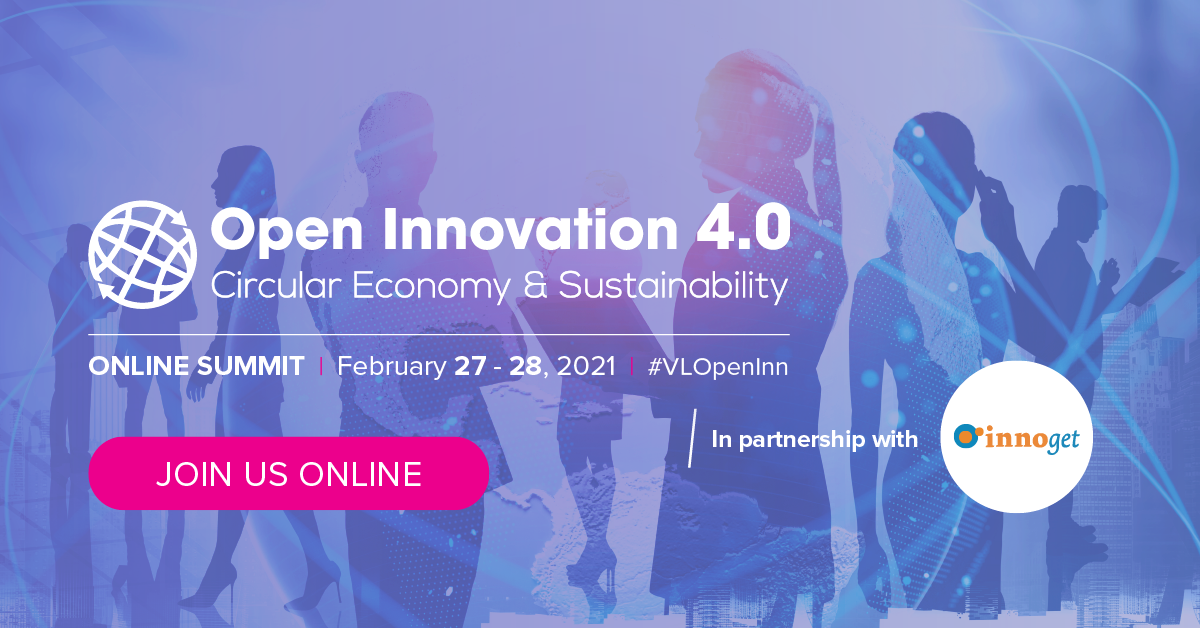 Open Innovation 4.0 - Circular Economy & Sustainability

Event organized by Vonlanthen Group
27 - 28 January, 2021
Online
Open Innovation Events Event
Event description
In 2021, Open Innovation will focus more on digital transformation, sustainable innovations, novel partnerships, and business models. While agility, creativity, a new way of working, and co-creation will advance enhancing the innovation process, the companies reimagining their businesses after COVID-19.
We will be discovering global vital private, public, and academia collaborations more broadly and strategically and boosting sustainable growth through green and circular economy initiatives with the power of emerging and digital technologies.
We will continue the Open Innovation journey with the key experts in the area at #VLOpenInn on 27th -28th January 2021 in partnership with Innoget!
Key Practical Learning Points:
• Profitable Open Innovation - scaling and sponsoring projects; investing capital, creating, capturing, measuring value and performance
• Circular economy - moving faster towards sustainable business growth through Open Innovation breakthroughs and experimentation
• Agility, mobility, and adaptability - managing external & internal innovations, bringing novel experiences, and designing mechanisms to drive a post-pandemic future
• Sustainable innovations - successful development and commercialization of purpose-led products, processes, services, and business models
• Crisis as an innovation accelerator - unlocking hidden potential, embracing technologies, and finding new efficient ways to solve unprecedented problems
• Cultural switch and geographic disruption - exploring new partnerships and across South East Asia & Japan OI eco-systems and multinational boundaries
Topics

Agriculture and marine resources
Agrofood industry
Biological sciences
Consumer related
Electronics, IT and Telecomms
Energy
Blockchain
Industrial manufacturing and materials transport
Medical / Health related
Physical and exact sciences
Protecting man and environment
Social and economic concerns
Photonics
Pharmaceuticals
Fintech
Chemicals
Cosmetics, Health and Beauty
Internet of Things
Cyber Security