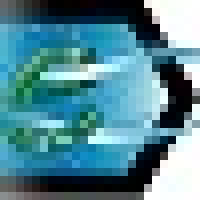 CLEAN N GREEN COASTAL SHIPPING
INLAND WATERWAYS · Innovation Intermediary
INDIA NALIYA KACHCHH GUJARAT SHREE HARI NAGAR-2 PLOT NO.11 PIN - 370655 · India | BASIC
About CLEAN N GREEN COASTAL SHIPPING
Manufacturer of 3e BARGE & GREEN CONTAINERS specifically designed for INLAND WATERWAYS.
Mission - 90% "Modal -Shift" to WATERWAYS GLOBALLY.
Research areas
Water Transport
Shipbuilding
Other transportation
Other services (not elsewhere classified)
Other (uncategorised)
Organization Website

Organization Type

Innovation Intermediary

Founded

2016

Headquarters

INDIA NALIYA KACHCHH GUJARAT SHREE HARI NAGAR-2 PLOT NO.11 PIN - 370655
Start collaborating Now!
We are currently seeking best-in-class collaboration partners for the postings listed below. You can respond to current opportunities by browsing the listed entries. We do want to invite you to cooperate with us so please contact us through the available template and we will get in contact with you. Please provide as much detailed information as possible in order to facilitate the engagement process.
Contact Person