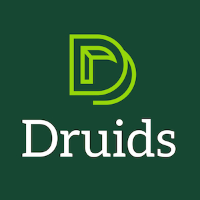 DRUIDS Process Technology S.L.
Small and Medium Enterprise
Spain | BASIC
About DRUIDS Process Technology S.L.
Since its beginning more than three decades ago, DRUIDS Process Technology continues pushing the limits of innovation. The company has developed capabilities in simulation, high-performance design engineering, control systems and electronics and intimate knowledge of processes of the wire and metallurgy, gained after decades of close cooperation with academia and the most relevant players in the industry.
Research areas
Industrial Technologies
Energy Technology
Energy production, transmission and conversion
Industrial Products
Industrial Equipment and Machinery
and 1 more
Organization Website

Organization Type

Small and Medium Enterprise

Founded

Headquarters
Publications (1)
Start collaborating Now!
We are currently seeking best-in-class collaboration partners for the postings listed below. You can respond to current opportunities by browsing the listed entries. We do want to invite you to cooperate with us so please contact us through the available template and we will get in contact with you. Please provide as much detailed information as possible in order to facilitate the engagement process.
Contact Person