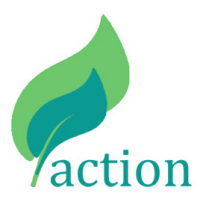 The Aurora Ceres Partnership Ltd
Food and Drink · Small and Medium Enterprise
Corby Enterprise Centre London Road Corby NN17 5EU · United Kingdom | BASIC
About The Aurora Ceres Partnership Ltd
ACP has a respected food and beverage innovation profile and a valued reputation in open innovation network development. We provide agile, entrepreneurial and, when required, anonymous solution seeking. Our extensive, multi-disciplined network, encompassing academics and emerging technologies through to established manufacturing giants, is being continually strengthened through proactive engagement. Using anonymous multi-channelled communications and multiple rephrased briefs, we engage our network to realise an enlarged solution space and provide our clients with the freedom to explore the boundaries of concepts.
Research areas
Technologies for the food industry
Drink Technology
Food Technology
Food and Beverages
Organization Website

Organization Type

Small and Medium Enterprise

Founded

2015

Headquarters

Corby Enterprise Centre
London Road
Corby
NN17 5EU

Start collaborating Now!
We are currently seeking best-in-class collaboration partners for the postings listed below. You can respond to current opportunities by browsing the listed entries. We do want to invite you to cooperate with us so please contact us through the available template and we will get in contact with you. Please provide as much detailed information as possible in order to facilitate the engagement process.
Contact Person