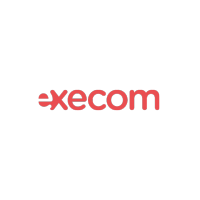 Execom
Software Engineering · Small and Medium Enterprise
Novi Sad, Serbia, · Serbia and Montenegro | BASIC
Execom is a software engineering company focused on the complete development cycle - from idea, design and production to maintenance of complex software solutions.

The company is headquartered in Novi Sad, Serbia, a prominent University center. Local account management and high level project supervision are assured through our office in the Netherlands.

Established in 1995, Execom is a pioneer in nearshoring IT services. Investments in people, knowledge and strong relationships with partners are the key elements of the company's business philosophy. We are fast adaptive, tech-driven and agile.

Our 170+ specialists deal with challenging projects and deliver against the highest standards and certifications. We do the heavy stuff: thinking with the client, de-risking projects and helping them stay on top with the latest technology.

Our twenty-five-year long expertise is broad: Instrumentation and Automation, Business Process Automation, Telecommunications, Finance & Banking, Home Automation, Broadcasting & Multimedia, Mobile Solutions, IoT.

We work with clients from Germany, the Netherlands, the UK, France, the USA, Switzerland, Belgium, Austria, the Czech Republic and Russia.
Research areas
Computer Software Technology
Information Technology/Informatics
Computer Software Market
Software services
Organization Website

Organization Type

Small and Medium Enterprise

Founded

1995

Headquarters

Novi Sad, Serbia,

Publications (2)
Start collaborating Now!
We are currently seeking best-in-class collaboration partners for the postings listed below. You can respond to current opportunities by browsing the listed entries. We do want to invite you to cooperate with us so please contact us through the available template and we will get in contact with you. Please provide as much detailed information as possible in order to facilitate the engagement process.
Contact Person