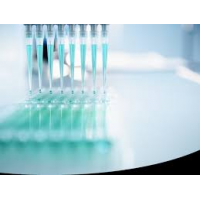 BioSupply UK
Small and Medium Enterprise
Bradford, UK · United Kingdom | BASIC
BioSupply are experts in the field of antibody and protein research, we offer a wide range of ready to use ELISA kits that have been optimised to provide the combined benefits of sensitivity and convenience in the quantitative detection of antigens or antibodies in many different targets. We partner with a large number of businesses and individuals in order to achieve the best in products and services. Our ELISA kit products are supplied to a very broad range of customers including; academic universities, government research institutes, hospitals, reference laboratories, pharmaceutical and biotechnology companies. We are fast becoming the preferred choice for sourcing ELISA kits for many customers not just in the UK but also for many countries throughout the world. Our overall mission is to help in the acceleration to expand our biological understandings through innovations in science and technologies.
Research areas
Medicine, Human Health
Biology / Biotechnology
In vitro Testing, Trials Technology
Organization Website

Organization Type

Small and Medium Enterprise

Founded

2008

Headquarters

Bradford, UK

Start collaborating Now!
We are currently seeking best-in-class collaboration partners for the postings listed below. You can respond to current opportunities by browsing the listed entries. We do want to invite you to cooperate with us so please contact us through the available template and we will get in contact with you. Please provide as much detailed information as possible in order to facilitate the engagement process.
Contact Person