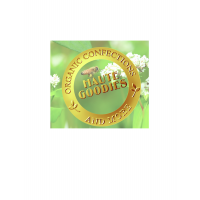 Haute Goodies
Food · Startup
Las Vegas, NV · United States | BASIC
We painstakingly create incredible organic "goodies" ...the repertoire including exquisite raw, vegan, and some decadent fare as well! The "haute" in Haute Goodies is in the elegance and quality of ingredients and meticulous craftsmanship we use to produce our organic, hand-crafted "goodies …and more". My company is currently a start-up.
Research areas
Consumer related
Food and Beverages
Cereals and Bakery Products
Organization Website

Organization Type

Startup

Founded

2015

Headquarters

Las Vegas, NV
Publications (1)
Start collaborating Now!
We are currently seeking best-in-class collaboration partners for the postings listed below. You can respond to current opportunities by browsing the listed entries. We do want to invite you to cooperate with us so please contact us through the available template and we will get in contact with you. Please provide as much detailed information as possible in order to facilitate the engagement process.
Contact Person
Submission process
• You can submit your solution to any of the current listed needs
• Select an individual posting and click on Submit your proposal
Having troubles submitting your solution?