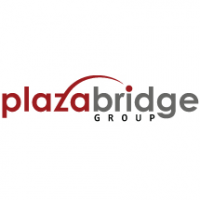 Plazabridge Group
Innovation Intermediary
Durham, NC · United States | BASIC
Simplifying Innovation and Growth Leveraging Converging Technologies!
Our passion is helping your organization innovate new products and solutions. We create new models and strategies around these innovations to grow your business and keep you viable for the future! Over 15 years working with global companies, startups, and growth companies. Average client tenure for our innovation projects are 2.5 years.
Research areas
Industrial Technologies
Social and Economics concerns
Socio-economic development models, economic aspects
Technology, Society and Employment
Infrastructures for social sciences and humanities
and 7 more
Organization Website

Organization Type

Innovation Intermediary

Founded

2002

Headquarters

Durham, NC

Start collaborating Now!
We are currently seeking best-in-class collaboration partners for the postings listed below. You can respond to current opportunities by browsing the listed entries. We do want to invite you to cooperate with us so please contact us through the available template and we will get in contact with you. Please provide as much detailed information as possible in order to facilitate the engagement process.
Contact Person