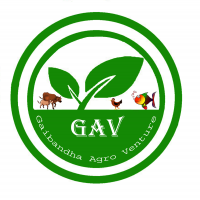 Gaibandha Agro Venture
Energy, Environment and Agriculture · Startup
Arif Kha Basudepur, Ramchandrapur, Gaibandha, Bangladesh, 5700 · Bangladesh | BASIC
About Gaibandha Agro Venture
It is a pioneer Bangladeshi company dedicated for Professional Services for waste management, recycling options, renewable energy applications and energy efficiency utilization in different fields. We also want to contribute to secure domestic and overseas competitiveness of agricultural products, increase the income of farming and fishing households and balance development of national economy. Fruits, Seeds, Vegetables, Fish, Fingerlings, Nursery products, Advisory support, Green Farming, Waste to Biogas our primary products,

Our enthusiastic focus is to deliver motivational, consulting and terrific technical services to the currently existing or future industries to execute environment friendly production. We in nature foresee to adore a pollution-free dream planet.
Research areas
Energy Technology
Energy Storage and Transport
Energy efficiency
Carbon capture and energy
Biogas and anerobic digestion (AD)
and 7 more
Organization Website

Organization Type

Startup

Founded

2014

Headquarters

Arif Kha Basudepur, Ramchandrapur, Gaibandha, Bangladesh, 5700

Start collaborating Now!
We are currently seeking best-in-class collaboration partners for the postings listed below. You can respond to current opportunities by browsing the listed entries. We do want to invite you to cooperate with us so please contact us through the available template and we will get in contact with you. Please provide as much detailed information as possible in order to facilitate the engagement process.
Contact Person