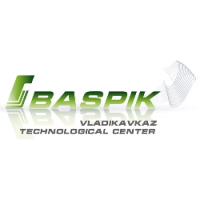 Baspik Ltd
Large Enterprise
Nikolaev Str., 44, build.6, Vladikavkaz, RNO-Alania · Russian Federation | BASIC
BASPIK Ltd is scientific, technological, industrial and innovative complex, specializing in microchannel and fiber-optic technologies. LLC VTC "BASPIK" produces: microchannel plates for night vision devices, microchannel plates for scien­tific devices, coordinate-sensitive detectors, secondary-emission multipliers and another electronic industry production.
Research areas
Physical Sciences and Exact Sciences
Micro- and Nanotechnology
Genetic Engineering / Molecular Biology
Organization Website

Organization Type

Large Enterprise

Founded

1991

Headquarters

Nikolaev Str., 44, build.6, Vladikavkaz, RNO-Alania
Start collaborating Now!
We are currently seeking best-in-class collaboration partners for the postings listed below. You can respond to current opportunities by browsing the listed entries. We do want to invite you to cooperate with us so please contact us through the available template and we will get in contact with you. Please provide as much detailed information as possible in order to facilitate the engagement process.
Contact Person