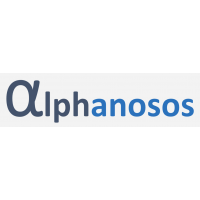 Alphanosos
Small and Medium Enterprise
Riom, France · France | BASIC
Alphanosos is a privately held company incorporated November 2014 in France. We are leveraging our disruptive, AI based, proprietary discovery process to discover and patent active ingredients and products based on plants with a history of safe human consumption to replace, with a superior efficacy and reduced risks of side effects, many of the chemical products used as therapeutic drugs in the human and animal health industries. We concentrate our discovery efforts on the selective killing of deleterious micro-organisms and cells. Our initial focus is on new antibiotics and anti-cancer products, with first products already in post-discovery phase and a first patent application on anti-staphylococci products, for which we already obtained topical and systemic animal model results. Early revenue is already generated by licenses for cosmetic usage of certain of these products, to be soon followed with licenses for veterinary applications and later for human drugs.
Research areas
Biological Sciences
Medicine, Human Health
Cytology, Cancerology, Oncology
Medical Health related
Therapeutic
and 1 more
Organization Website

Organization Type

Small and Medium Enterprise

Founded

2014

Headquarters

Riom, France
Publications (2)
Start collaborating Now!
We are currently seeking best-in-class collaboration partners for the postings listed below. You can respond to current opportunities by browsing the listed entries. We do want to invite you to cooperate with us so please contact us through the available template and we will get in contact with you. Please provide as much detailed information as possible in order to facilitate the engagement process.
Contact Person