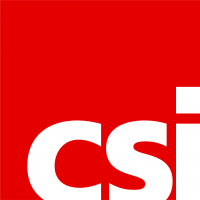 CSI Entwicklungstechnik GmbH
automotive industry · Mid-Market Company
Germany | BASIC
About CSI Entwicklungstechnik GmbH
Since 1995 we have been developing high quality modules in the interior and exterior for manufacturers and suppliers of the automotive industry. In project management our teams are responsible for entire product lines. Our Portfolio comprises a broad range of different services.
Research areas
Industrial Technologies
Energy Technology
Physical Sciences and Exact Sciences
Biological Sciences
Genetic Engineering / Molecular Biology
and 2 more
Organization Website

Organization Type

Mid-Market Company

Founded

Headquarters
Start collaborating Now!
We are currently seeking best-in-class collaboration partners for the postings listed below. You can respond to current opportunities by browsing the listed entries. We do want to invite you to cooperate with us so please contact us through the available template and we will get in contact with you. Please provide as much detailed information as possible in order to facilitate the engagement process.
Contact Person