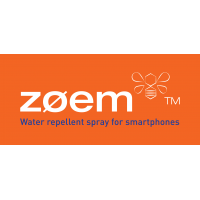 MyPhone (HK) Ltd.
Chemicals - Coatings · Startup
Unit 205C, IC Development Centre (6W), No. 6 Science Park West Avenue, Hong Kong Science Park, Shatin, New Territories, Hong Kong SAR · Hong Kong | BASIC
We are a team of Hong Kong entrepreneurs and scientists working with European coating experts and inventors. We are dedicated to bringing to market the latest technological innovations aligned with practical consumer applications. Our first product, zøem™ spray is a revolutionary solution to an age old problem, it will make your smartphone much more water resistant than was intended. We have many more products in development which will be launched shortly.
zøemspray was invented in 2014 by a renowned Dutch coating expert, who invented a coating used in the food industry and discovered that it had a high degree of water repellence.

Formed in 2015, MyPhone (HK) Limited is the brand owner of zøemspray. a quick and efficient way of allowing smartphone users to make their devices more water repellent. Simply spray all the electrical parts as well as the ports, wait 15 minutes, and smartphones become more water repellent instantly. zøemspray has been tested by independent test laboratories and has achieved water resistance equivalent to international standards IPx4.

Recently the government assessed and allowed us to become an incubate of the Incu-Tech programme at the Hong Kong Science and Technology Park. More R&D on the coating and its application will be performed, often in cooperation with the consumer electronics, manufacturing and industry players.

www,zoemspray.com
https://www.sparkraise.com/stories/view/b849ed7b-d462-494f-8af8-a130faea256f
https://youtu.be/vfzDJUDUa-U
https://youtu.be/oZqxoLX7wNY
https://youtu.be/w2cA31C5Kw8
https://youtu.be/mw0SlAXT1aY
https://youtu.be/zaQRF1EKGBY
Research areas
Electronics, IT and Telecomms
Electronics, Microelectronics
Electronic circuits, components and equipment
Printed circuits and integrated circuits
Communications
and 10 more
Organization Website

Organization Type

Startup

Founded

2015

Headquarters

Unit 205C, IC Development Centre (6W), No. 6 Science Park West Avenue, Hong Kong Science Park, Shatin, New Territories, Hong Kong SAR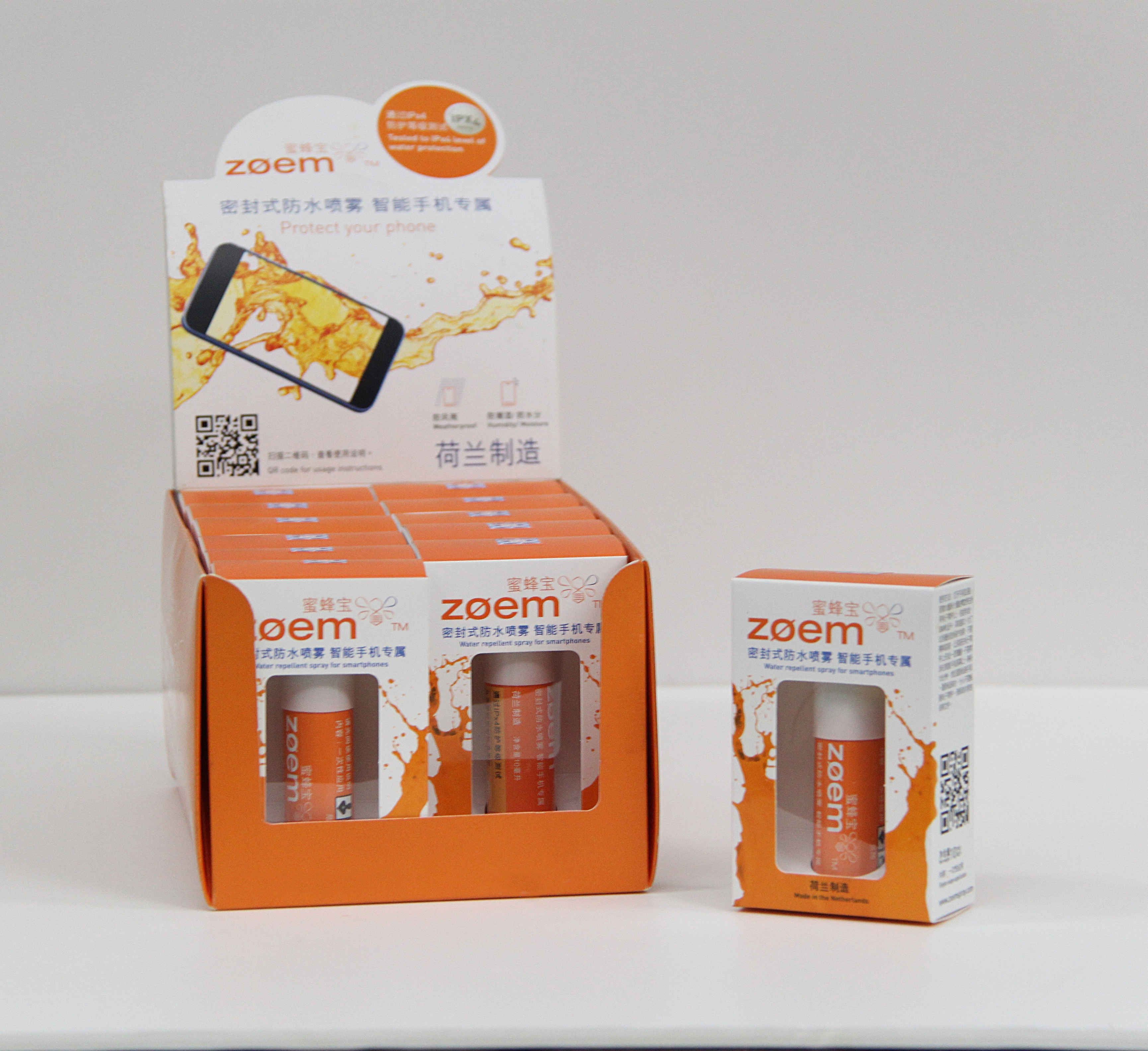 Looking for agents, distributors, resellers
For our "water repellent coating for electronic devices" we are looking for agents, distributors, re-sellers, online-shop owners, WeChat group owners.
Who have an interest to add the product to their portfolio to push out into their network of buyers, or who have an interest to provide mobile phones shops, mobile phone repair shops and accessory shops with the product.

Currently we have majority of product ready and packed for the Mainland Chinese market in Simplified Chinese/English, have small batch of packs ready in Traditional Chinese/English for Hong Kong/Taiwan market.

And have developed all packaging materials in full English for the international market deployment.

Initially we packaged for smartphone applications ("water repellent spray for smartphones"), but are broadening the packaging to state "water repellent spray for electronic devices".

Together with the small 10ml pack, we will produce the bigger cans (100 & 250ml) into different industry categories such as e.g. water sports, outdoor use, automotive, DIY, Industrial, etc., in different color schemes.
Contact Person