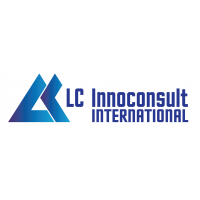 Laser Consult Ltd.
Innovation Intermediary
Hungary · Szeged | BASIC
Laser Consult Technical, Scientific and Economic Consulting Kft. (Ltd.) was established in 1992 with the objective of accompanying its clients from the innovational idea all the way to selling the intellectual product by providing complex innovational services.

Our mission, through our services, is to promote the utilisation of intellectual products, create a business value from innovative solutions, promote the co-operation of places of research and enterprises and the development of Hungarian higher education through the professional support of innovational activities. The foundation of the successful operation of the company is our fundamental philosophy, in which we lay a significant emphasis on establishing a relationship of confidence and developing a long-term successful co-operation with our clients.
Research areas
Electronics, Microelectronics
Computer Software Technology
Remote Control
Environmental and Biometrics Sensors, Actuators
Applications for Health
and 120 more
Organization Website

Organization Type

Innovation Intermediary

Founded

Headquarters
Publications (15)
Start collaborating Now!
We are currently seeking best-in-class collaboration partners for the postings listed below. You can respond to current opportunities by browsing the listed entries. We do want to invite you to cooperate with us so please contact us through the available template and we will get in contact with you. Please provide as much detailed information as possible in order to facilitate the engagement process.
Contact Person